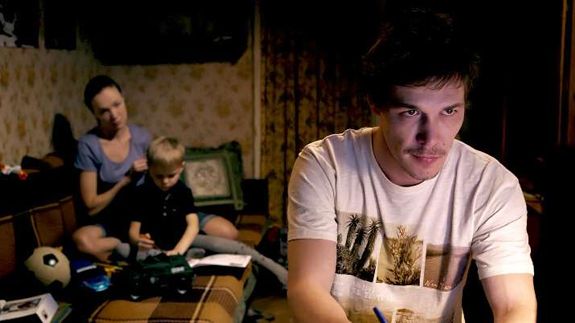 This is one of the most powerful titles so far in the Locarno competition – a visceral exploration of corruption running right through Russian society. It seizes the attention from the brutal opening – and refuses to let go for an instant.
The main character is an ordinary plumber (Artem Bystrov), living with his wife and his mother and father in a bleak apartment. Unlike most of those around him he has values of honesty that do not make him popular either at home or at work.

When he discovers on a routine visit to fix a burst pipe that an apartment block housing more than 800 inhabitants is in imminent danger of collapse, he puts himself in the firing line against an entire system of corrupt bureaucrats. He also finds opposition from the inhabitants of the block in question who resent being told to leave their homes.
Bykov shoots over a tight timeframe of one night, lending a sense of urgency and impending doom. Meanwhile the corrupt officials in the housing department are busy getting rid of any incriminating evidence that they might be implicated in any disaster before they turn their attention to the agitator in their midst.
Not only does the plumber put his wife and son at risk as well as his parents but he may well have to go on the run to save his own skin.
Bykov has constructed a dark odyssey through the corridors of evil power that grips the imagination and the intellect. It deserves to be widely seen, not least in Russia.
Reviewed on: 09 Aug 2014
Share this with others on...