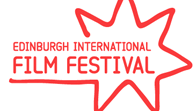 View other Edinburgh International Film Festival Films by strand: American Dreams, American Exposé: The Media in Mainstream American Cinema 1975-1990, American Woman: Female Directors in American Cinema, Animation, Best Of British, Black Box, Documentaries, European Perspectives, Fest In The City, Film Fest Junior, Focus On Canada, Galas, Night Moves, Shorts, The American Nightmare: Horror in Mainstream American Cinema 1980-1985, Unlocking The Archives, World Perspectives
8½
(Country: Italy, France; Year: 1963; Director: Federico Fellini; Writer: Federico Fellini, Ennio Flaiano, Federico Fellini, Tullio Pinelli, Ennio Flaiano, Brunello Rondi; Stars: Marcello Mastroianni, Claudia Cardinale, Anouk Aimée, Sandra Milo, Rossella Falk, Barbara Steele, Madeleine Lebeau, Caterina Boratto, Eddra Gale, Guido Alberti, Mario Conocchia, Bruno Agostini, Cesarino Miceli Picardi, Jean Rougeul, Mario Pisu)
La Belle Et La Bete (Beauty And The Beast)
(Country: France; Year: 1946; Director: Jean Cocteau; Writer: Jean Cocteau, based on the story by Mme Leprince de Beaumont; Stars: Jean Marais, Josette Day, Marcel Andre, Mila Parely, Nane Germon, Michel Auclair, Raoul Marco)
Timeless classic that lives up to the label.
M
(Country: Germany; Year: 1931; Director: Fritz Lang; Writer: Thea von Harbou, Fritz Lang; Stars: Peter Lorre, Ellen Widmann, Inge Landgut, Otto Wernicke, Theodor Loos, Gustaf Gründgens, Friedrich Gnaß)
A group of vigilantes sets out to bring a child murderer to justice.
Man Of Iron (Czlowiek z zelaza)
(Country: Poland; Year: 1981; Director: Andrzej Wajda; Writer: Aleksander Scibor-Rylski; Stars: Jerzy Radziwilowicz, Krystyna Janda, Marian Opania)
At the height of the Solidarity movement, a Polish TV journalist is assigned by the government to undermine an independent trade union leader.
Solaris (Solyaris)
(Country: Soviet Union; Year: 1972; Director: Andrei Tarkovsky; Writer: Stanislaw Lem, Fridrikh Gorenshtein, Andrei Tarkovsky; Stars: Natalya Bondarchuk, Donatas Banionis, Jüri Järvet, Vladislav Dvorzhetsky, Nikolai Grinko, Anatoli Solonitsyn, Sos Sargsyan, Olga Barnet, Tamara Ogorodnikova, Georgi Tejkh)
A psychologist is sent to a space station to find out what has become of the occupants.
The Seventh Seal (Det Sjunde Inseglet)
(Country: Sweden; Year: 1957; Director: Ingmar Bergman; Writer: Ingmar Bergman; Stars: Max von Sydow, Gunnar Bjornstrand, Bengt Ekorot, Nils Poppe, Bibi Andersson)
Bergman classic about a knight who plays chess with death. Out on re-release.