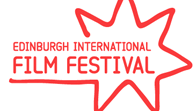 In addition to the films below, these films are broken into showcases as follows. As we review the films the showcase they appeared in will be indicated in italics below:
Black Box Focus: Joyce Wieland
Black Box Shorts: Canadian Experiemental Film - Forty Years Later
Black Box Shorts: Physical Connection
Black Box Shorts: Radical Landscapes
Black Box Shorts: The Shape Of Light
View other Edinburgh International Film Festival Films by strand: American Dreams, American Exposé: The Media in Mainstream American Cinema 1975-1990, American Woman: Female Directors in American Cinema, Animation, Best Of British, Documentaries, European Classics, European Perspectives, Fest In The City, Film Fest Junior, Focus On Canada, Galas, Night Moves, Shorts, The American Nightmare: Horror in Mainstream American Cinema 1980-1985, Unlocking The Archives, World Perspectives
Borders And Divisions
(Country: US; Year: 2017; Director: Zoe Beloff)
Bertolt Brecht and Walter Benjamin in contemporary NYC.
UK premire. Showing with: A Bar On Majorca, A Week With Azar and Nu Dem
Pig Film
(Country: US; Year: 2018; Director: Josh Gibson)
What is the future of film?
World premiere