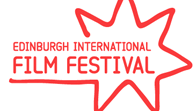 View other Edinburgh International Film Festival Films by strand: American Dreams, American Exposé: The Media in Mainstream American Cinema 1975-1990, American Woman: Female Directors in American Cinema, Animation, Best Of British, Black Box, Documentaries, European Classics, European Perspectives, Fest In The City, Focus On Canada, Galas, Night Moves, Shorts, The American Nightmare: Horror in Mainstream American Cinema 1980-1985, Unlocking The Archives, World Perspectives
Princess Emmy
(Country: Germany, Belgium, UK; Year: 2018; Director: Piet De Rycker; Writer: Sergio Casci; Stars: Franka Potente, John Hannah, Bella Ramsey, Ruby Barnhill, Franka Potente, John Hannah, Bella Ramsey, Ruby Barnhill)
A young princess with a secret gift is put to the test.
Vitello
(Country: Denmark, UK; Year: 2018; Director: Dorte Bengtson; Writer: Kim Fupz Aakeson, Dorte Bengtson, Peder Bille, Mariann Sofiasdóttir, Andrea Winding, Kathrine Kastholm Vimpel, Ida Mule Scott, Emma Tybirk Le Marc, Line Lea Kunø Poulsen, Paul McNeice; Stars: English version voiced by, Doon Mackichan, Michael Basham, Brandon Boyd, Mimi Robertson, John-Paul Hurley)
A young boy goes in search of his dad.
UK premiere
Zombillenium
(Country: France, Belgium; Year: 2017; Director: Arthur de Pins, Alexis Ducord; Writer: Alexis Ducord, Arthur de Pins; Stars: Emmanuel Curtil, Alain Choquet, Kelly Marot, Alexis Tomassian, Mathieu Monnaert, Emmanuel Jacomy, Esther Corvez-Beaudoin, Fily Keita, Gilbert Lévy, Hervé Caradec, Claire Beaudoin, Jean-Christophe Quenon, Véronique Ataly, Philippe Leroy, Antoine Fleury)
An inspector unexpectedly joins the ranks of the undead at a theme park - can he save the day and reconnect with his daughter?
UK premiere