Eye For Film >> Festivals >> EIFF >> 2018 >> American Exposé: The Media in Mainstream American Cinema 1975-1990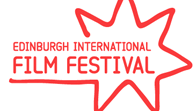 View other Edinburgh International Film Festival Films by strand: American Dreams, American Woman: Female Directors in American Cinema, Animation, Best Of British, Black Box, Documentaries, European Classics, European Perspectives, Fest In The City, Film Fest Junior, Focus On Canada, Galas, Night Moves, Shorts, The American Nightmare: Horror in Mainstream American Cinema 1980-1985, Unlocking The Archives, World Perspectives
Absence Of Malice
(Country: US; Year: 1981; Director: Sydney Pollack; Writer: Kurt Luedtke, David Rayfiel; Stars: Paul Newman, Sally Field, Bob Balaban, Melinda Dillon, Luther Adler, Barry Primus, Josef Sommer, John Harkins, Don Hood, Wilford Brimley, Arnie Ross, Phanie Napoli, Shelley Spurlock, Shawn McAllister, Joe Petrullo)
Trouble brews for a reporter duped into running an untrue story.
Broadcast News
(Country: US; Year: 1987; Director: James L Brooks; Writer: James L Brooks; Stars: William Hurt, Albert Brooks, Holly Hunter, Robert Prosky, Lois Chiles, Joan Cusack, Peter Hackes, Christian Clemenson, Jack Nicholson, Robert Katims, Ed Wheeler, Stephen Mendillo, Kimber Shoop, Dwayne Markee, Gennie James)
A producer falls for a pretty boy news anchor, unaware her best friend is in love with her.
Being There
(Country: US; Year: 1979; Director: Hal Ashby; Stars: Peter Sellers, Shirley MacLaine, Melvyn Douglas, Jack Warden)
A gardener left desitute after his employer dies is taken in by a businessman who mistakes his simple observations for wisdom.
The China Syndrome
(Country: US; Year: 1979; Director: James Bridges; Writer: Mike Gray, TS Cook, James Bridges; Stars: Jane Fonda, Jack Lemmon, Michael Douglas, Scott Brady, James Hampton, Peter Donat, Wilford Brimley, Richard Herd, Daniel Valdez, Stan Bohrman, James Karen, Michael Alaimo, Donald Hotton, Khalilah Ali, Paul Larson)
A reporter witnesses an accident at a nuclear power plant but as she tries to talk about the incident she becomes entangled in a conspiracy.
The King Of Comedy
(Country: US; Year: 1982; Director: Martin Scorsese; Writer: Paul D Zimmerman; Stars: Robert De Niro, Jerry Lewis, Diahnne Abbott, Sandra Bernhard, Ed Herlihy, Lou Brown, Loretta Tupper, Peter Potulski, Vinnie Gonzales, Whitey Ryan, Doc Lawless, Marta Heflin, Katherine Wallach, Charles Kaleina, Richard Baratz)
A man is obsessed with becoming a comedy great and begins to stalk his idol.
Network
(Country: US; Year: 1976; Director: Sidney Lumet; Writer: Paddy Chayefsky; Stars: Faye Dunaway, William Holden, Peter Finch, Robert Duvall, Wesley Addy, Ned Beatty, Arthur Burghardt, Bill Burrows, John Carpenter, Jordan Charney, Kathy Cronkite, Ed Crowley, Jerome Dempsey, Conchata Ferrell, Gene Gross)
An ageing news anchor is fired by his network and when an on-air rant boosts ratings, the channel sees an opportunity.
Talk Radio
(Country: US, Canada; Year: 1988; Director: Oliver Stone; Writer: Stephen Singular, Eric Bogosian, Tad Savinar; Stars: Eric Bogosian, Ellen Greene, Leslie Hope, John C. McGinley, Alec Baldwin, John Pankow, Michael Wincott, Linda Atkinson, Robert Trebor, Zach Grenier, Tony Frank, Harlan Jordan, Bill Johnson, Kevin Howard, Anna Levine)
A radio host's show is about to go national... at the same time as his life is unravelling.