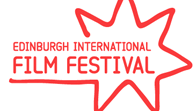 View other Edinburgh International Film Festival Films by strand: 'Under the Stars', Conflict and Reportage, Documentary - International, Documentary UK, Feature - International, Feature - UK, Reel Science, Short Films
The Adventures of Gerard
(Country: UK, Switzerland, Italy; Year: 1969; Director: Jerzy Skolimowski; Writer: Arthur Conan Doyle, H.A.L. Craig, Gene Gutowski, Jerzy Skolimowski; Stars: Peter McEnery, Claudia Cardinale, Eli Wallach, Jack Hawkins)
British adventure comedy based on comic short stories The Exploits of Brigadier Gerard by Arthur Conan Doyle.
All That Heaven Allows
(Country: US; Year: 1955; Director: Douglas Sirk; Writer: Peg Fenwick, Edna L. Lee, Harry Lee; Stars: Jane Wyman, Rock Hudson, Agnes Moorehead, Conrad Nagel, Virginia Grey, Gloria Talbott)
A widow falls in love with a handsome young gardener and faces social vilification as a result.
American Torso (Amerikai anzix)
(Country: Hungary; Year: 1975; Director: Gábor Bódy; Writer: Ambrose Bierce, Gábor Bódy, Sándor Csoóri, János Fiala, Gyula Kúné, Karl Marx, László Teleki, Walt Whitman, László Árvay; Stars: Sándo Csutoros, György Cserhalmi, András Fekete)
EIFF 2011 guest creator, Béla Tarr described Hungarian filmmaker Gàbor Bódy as 'one of the highest mountains in Hungarian film history'. This is the postmodern filmmaker at his most experimental.
The Angelic Conversation
(Country: UK; Year: 1987; Director: Derek Jarman; Writer: William Shakespeare; Stars: Judi Dench, Paul Reynolds, Phillip Williams)
Dame Judi Dench narrates and John Balance of Coil provides the score for this beautiful, lyrical homage to homosexual love.
Blue
(Country: UK; Year: 1993; Director: Derek Jarman; Writer: Derek Jarman; Stars: John Quentin, Nigel Terry, Derek Jarman, Tilda Swinton)
Jarman's final work, which features an unchanging blue screen and collaged soundscape.
Deep End
(Country: Germany, United States of America; Year: 1970; Director: Jerzy Skolimowski; Writer: Jerzy Skolimowski, Jerzy Gruza, Boleslaw Sulik; Stars: Jane Asher, John Moulder Brown, Diana Dors)
Psychosexual thriller, starring Jane Asher, showing the darker side to swinging London.
The Last Of England
(Country: UK, Germany; Year: 1988; Director: Derek Jarman; Writer: Derek Jarman; Stars: Tilda Swinton, Nigel Terry, Jonathan Phillips, Spencer Leigh)
Jarman's impassioned comment on life in Thatcher's Britain.
Mysterious Object at Noon (Dokfa nai meuman)
(Country: Thailand; Year: 2000; Director: Apichatpong Weerasethakul; Stars: Duangja Hiransri, Kongkeirt Komsiri, Saisiri Xoomsai, Somsri Pinyopol)
The fugue-like first feature from the celebrated Thai indie, which set out the stall of this most inspiring film maverick.
Passion (Szenvedély)
(Country: Hungary; Year: 1998; Director: György Fehér; Stars: Ildikó Bánsági, Djoko Rosic, János Derzsi, István Lénárt)
An adaptation of James M. Cains' classic The Postman Always Rings Twice, set in Hungary in the 1930s.
The Pervert's Guide To Cinema
(Country: UK; Year: 2006; Director: Sophie Fiennes; Writer: Sophie Fiennes, Slavoj Zizek; Stars: Slavoj Žižek)
A psychoanalytical look at film.
The Round-Up (Szegénylegények)
(Country: Hungary; Year: 1966; Director: Miklós Jancsó; Stars: János Görbe, Zoltán Latinovits, Tibor Molnár)
An intense exploration of a dark period of Hungarian history - the detention of political dissidents challenging the nineteenth century totalitarian Austrian regime.
Salvador
(Country: UK, US; Year: 1986; Director: Oliver Stone; Writer: Oliver Stone, Rick Boyle; Stars: James Woods, James Belushi, Michael Murphy, John Savage, Elpidia Carrillo, Tony Plana, Colby Chester, Cynthia Gibb, Will MacMillan, Valerie Wildman, José Carlos Ruiz, Jorge Luke, Juan Fernández, Salvador Sánchez, Rosario Zúñiga)
Journalists become embroiled in the politics of Civil War.
The Shout
(Country: UK; Year: 1978; Director: Jerzy Skolimowski; Writer: Robert Graves, Michael Austin, Jerzy Skolimowski; Stars: Alan Bates, John Hurt, Susannah York)
Skolimowski's acclaimed, garlanded British adaptation of a Robert Graves' short story, is his most unabashedly surreal work.
The Saddest Music In The World
(Country: Canada; Year: 2003; Director: Guy Maddin; Writer: Guy Maddin, Georges Toles. Based on the screenplay by Kazuo Ishiguro; Stars: Mark McKinney, Isabella Rossellini, Maria de Medeiros, David Fox, Ross McMillan),
Trailer
Depression-era melodrama where beer baroness runs competition to discover the saddest music in the world.
Stranger Than Paradise
(Country: US, West Germany; Year: 1984; Director: Jim Jarmusch; Writer: Jim Jarmusch; Stars: John Lurie, Eszter Balint, Richard Edson, Cecillia Stark, Danny Rosen, Rammellzee, Tom DiCillo, Richard Boes, Rockets Redglare, Harvey Perr, Brian J. Burchill, Sara Driver, Paul Sloane)
An unlikely trio head for Florida in search of paradise.

Blue and Mysterious Object at Noon
Whisky Galore! (Tight Little Island)
(Country: UK,; Year: 1949; Director: Alexander Mackendrick; Writer: Compton MacKenzie, Angus MacPhail, based on the novel by Compton MacKenzie; Stars: Basil Radford, Catherine Lacey, Bruce Seton, Joan Greenwood, Wylie Watson, Gabrielle Blunt, Gordon Jackson, Jean Cadell, James Robertson Justice, Morland Graham, John Gregson, James Woodburn, James Anderson, Jameson Clark, Duncan Macrae, Mary MacNeil, Nor)
Classic Ealing comedy where a group of Scottish islanders rescue and hide a shipwrecked cargo of whisky.
You Are Not I
(Country: United States of America; Year: 1981; Director: Sara Driver; Writer: Sara Driver, Jim Jarmusch, based on the story by Paul Bowles; Stars: Suzanne Fletcher, Evelyn Smith, Luc Sante)
The director's long-lost debut, described by Cahiers du Cinéma as one of the best made movies of the 1980s.