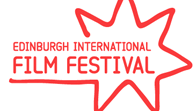 A strand exploring modern conflict reportage.
View other Edinburgh International Film Festival Films by strand: 'Under the Stars', Documentary - International, Documentary UK, Feature - International, Feature - UK, Perspectives, Reel Science, Short Films
The Bang Bang Club
(Country: Canada, South Africa; Year: 2010; Director: Steven Silver; Writer: Steven Silver; Stars: Malin Akerman, Ryan Phillippe, Taylor Kitsch, Patrick Lyster, Frank Rautenbach, Russel Savadier, Neels Van Jaarsveld)
The story of combat photographers in South Africa's apartheid era.
Hell And Back Again
(Country: US, UK; Year: 2011; Director: Danfung Dennis),
Official Site
,
Trailer
A documentary examining one soldier's experiences after he is taken out of action by a serious injury.
Salvador
(Country: UK, US; Year: 1986; Director: Oliver Stone; Writer: Oliver Stone, Rick Boyle; Stars: James Woods, James Belushi, Michael Murphy, John Savage, Elpidia Carrillo, Tony Plana, Colby Chester, Cynthia Gibb, Will MacMillan, Valerie Wildman, José Carlos Ruiz, Jorge Luke, Juan Fernández, Salvador Sánchez, Rosario Zúñiga)
Journalists become embroiled in the politics of Civil War.