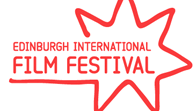 The 65th Edinburgh International Film Festival continues its outdoor screenings with a long weekend of fun in St Andrew Square. Turn up, brave the dreich, and enjoy some free family movies.
View other Edinburgh International Film Festival Films by strand: Conflict and Reportage, Documentary - International, Documentary UK, Feature - International, Feature - UK, Perspectives, Reel Science, Short Films
Babe
(Country: US; Year: 1995; Director: Chris Noonan; Writer: George Miller, Chris Noonan; Stars: James Cromwell, Magda Szubanski, (voices of Christine Cavanaugh, Miriam Margolyes, Danny Mann, Hugo Weaving, Miriam Flynn))
Endearing tale about a loveable, lonely pig who wants to be a sheep dog.
The Da Vinci Code
(Country: US; Year: 2006; Director: Ron Howard; Writer: Akiva Goldsman, based on the novel by Dan Brown; Stars: Tom Hanks, Audrey Tautou, Ian McKellen, Alfred Molina, Jurgen Prochnow, Paul Bettany, Jean Reno)
Big screen adaptation of the bestselling thriller concerning one cult's obssession with the story of Christ.
E.T. - The Extra-Terrestrial
(Country: US; Year: 1982; Director: Steven Spielberg; Writer: Melissa Mathison; Stars: Dee Wallace, Henry Thomas, Peter Coyote, Robert MacNaughton, Drew Barrymore, K. C. Martel, Sean Frye, Tom Howell, Erika Eleniak, David M. O'Dell, Richard Swingler, Frank Toth)
Spielberg's beloved classic about his stranded and lonely alien.
Grease
(Country: US; Year: 1978; Director: Randal Kleiser; Writer: Bronte Woodard and Allan Carr, based on the musical by Jim Jacobs and Warren Casey; Stars: John Travolta, Olivia Newton-John, Stockard Channing, Jeff Conaway, Michael Tucci, Didi Conn, Kelly Ward, Barry Pearl, Frankie Avalon, Sid Caesar, Jamie Donnelly, Dinah Manoff, Eve Arden)
Cult musical about the romance between a naive Aussie and school stud. Singalong version back in cinemas for Valentine's Day.
Mary Poppins
(Country: US; Year: 1964; Director: Robert Stevenson; Writer: Bill Walsh, Don DaGradi; Stars: Julie Andrews, Dick Van Dyke, David Tomlinson, Glynis Johns, Hermione Baddeley, Karen Dotrice, Matthew Garber, Elsa Lanchester, Arthur Treacher, Reginald Owen, Ed Wynn),
Trailer
The dull lives of a banker's family are filled with magic by a rather unusual nanny.
Mamma Mia!
(Country: UK, US, Germany; Year: 2008; Director: Phyllida Lloyd; Writer: Catherine Johnson; Stars: Meryl Streep, Pierce Brosnan, Colin Firth, Stellan Skarsgård, Julie Walters, Amanda Seyfried, Nancy Baldwin, Rachel McDowell, Colin Davis),
Official Site
,
Trailer
When her daughter wants to get married, Donna has to explain that any one of three men could be her father.
Robots
(Country: US; Year: 2005; Director: Chris Wedge, Carlos Saldanha; Writer: Lowell Ganz, Babaloo Mandel; Stars: Ewan McGregor, Robin Williams, Stanley Tucci, Dianne Wiest, Greg Kinnear, Amanda Byrnes, Jim Broadbent, Mel Brooks, Halle Berry, Drew Carey, Paul Giamatti, Dan Hedaya, James Earl Jones, Jay Leno, Alan Rosenberg, Stephen Tobolowsky)
Animated idealism meets corporate ruthlessness in Rivet Town.
Raiders Of The Lost Ark (Indiana Jones And The Raiders Of The Lost Ark)
(Country: US; Year: 1981; Director: Steven Spielberg; Writer: Lawrence Kasdan, George Lucas, Philip Kaufman; Stars: Harrison Ford, Karen Allen, Paul Freeman, Ronald Lacey, John Rhys-Davies, Denholm Elliott, Alfred Molina, Wolf Kahler, Anthony Higgins, Vic Tablian, Don Fellows, William Hootkins, Bill Reimbold, Fred Sorenson, Patrick Durkin)
Indiana Jones races the Nazis to find the lost Ark of the Covenant.
The School Of Rock
(Country: US; Year: 2003; Director: Richard Linklater; Writer: Mike White; Stars: Jack Black, Mike White, Joan Cusack, Sarah Silverman, Miranda Cosgrove, Joey Gaydos Jnr, Kevin Alexander Clark, Robert Tsai, Maryam Hassan)
A drop-out muso poses as a schoolteacher and finds himself setting up a rock band with a group of schoolkids.
Shrek
(Country: US; Year: 2001; Director: Andrew Adamson, Vicky Jenson; Writer: Ted Elliott, based on the book by William Steig; Stars: Mike Myers, Eddie Murphy, Cameron Diaz, John Lithgow, Vincent Cassel, Peter Dennis, Clive Pearse, Jim Cummings, Bobby Block, Chris Miller, Cody Cameron)
The story of Shrek the Ogre, a creature that looks like a cross between Danny de Vito and something that just fell out of your nose...
Some Like It Hot
(Country: USA; Year: 1959; Director: Billy Wilder; Writer: Billy Wilder, IAL Diamond, Robert Thoeren, Michael Logan; Stars: Marilyn Monroe, Tony Curtis, Jack Lemmon, George Raft, Pat O'Brien, Joe E. Brown, Nehemiah Persoff, Joan Shawlee, Billy Gray, George E. Stone, Dave Barry, Mike Mazurki, Harry Wilson, Beverly Wills, Barbara Drew)
Classic cross-dressing comedy as two unemployed musicians go on the run from gangsters in an all-girl band.
TRON
(Country: US; Year: 1982; Director: Steven Lisberger; Writer: Steven Lisberger, Bonnie MacBird; Stars: Jeff Bridges, Bruce Boxleitner, David Warner, Cindy Morgan, Barnard Hughes, Dan Shor, Peter Jurasik, Tony Stephano, Craig Chudy, Vince Deadrick Jr., Sam Schatz, Jackson Bostwick, David S. Cass Sr., Gerald Berns, Bob Neill),
Official Site
Classic virtual reality science fiction.