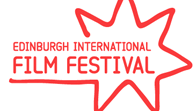 Among several other special screenings - including the full 15 hour Berlin Alexanderplatz, there is also a chance to step back in time with Laurence Olivier, and catch dear, dear Larry in three of his finest Shakespeare performances.
View other Edinburgh International Film Festival Films by strand: Animation, Black Box, British Gala, Directors' Showcase, Document, Gala, Mirrorball, Night Moves, Retrospective: Anita Loos, Rosebud, Shorts
Berlin Alexanderplatz
(Country: Germany; Year: 1980; Director: Rainer Werner Fassbinder; Writer: Rainer Werner Fassbinder; Stars: Günter Lamprecht, Karlheinz Braun, Hanna Schygulla, Claus Holm, Franz Buchrieser, Brigitte Mira, Roger Fritz, Gottfried John, Barbara Sukowa, Günther Kaufmann, Ivan Desny, Volker Spengler, Vitus Zeplichal, Barbara Valentin)
The life of a ex-con trying to go straight in 1920s Berlin is released on DVD after a massive restoration project by the original editor.
Hamlet
(Country: UK; Year: 1948; Director: Laurence Olivier; Writer: Laurence Olivier; Stars: Laurence Olivier, Jean Simmons, Eileen Herlie, Basil Sydney, Felix Aylmer, John Laurie, Esmond Knight, Anthony Quayle, Niall MacGinnis, Harcourt Williams, Patrick Troughton, Tony Tarver, Peter Cushing, Stanley Holloway, Russell Thorndike)
Laurence Olivier as the tortured Prince of Denmark.
Henry V (The Chronicle History of King Henry the Fift with His Battell Fought at Agincourt in France)
(Country: UK; Year: 1944; Director: Laurence Olivier; Writer: Dallas Bower, Alan Dent, Laurence Olivier, based on the play by William Shakespeare; Stars: Laurence Olivier, Leslie Banks, Robert Newton, Renee Asherson, Leo Genn, Harcourt Williams, Russell Thorndike, Francis Lister, Max Adrian, Esmond Knight, Michael Shepley, John Laurie, Niall MacGinnis, George Robey),
Trailer
Laurence Olivier brings his own dramatic touch to Shakespeare in a stirring tale of battle against the odds.
The Kingdom
(Country: US; Year: 2007; Director: Peter Berg; Writer: Matthew Michael Carnahan; Stars: Jamie Foxx, Chris Cooper, Jennifer Garner, Jason Bateman, Ashraf Barhom, Ali Suliman, Jeremy Piven, Richard Jenkins, Kyle Chandler, Frances Fisher, Danny Huston)
An FBI team investigates after a US compound is attacked by terrorists in Riyadh.
The List Surprise Movie
Limite
(Country: Mexico; Director: Mario Peixoto; Stars: Iolanda Bernardes, Edgar Brasil, Olga Breno, Brutus Pedreira, Mario Peixoto)
Edinburgh becomes the UK launchpad for Martin Scorsese's World Cinema Foundation, which aims to highlight and restore lost classics. This one, apparently, is "a study of memory and time set on board a drifting boat".
Mala Noche
(Country: US; Year: 1985; Director: Gus Van Sant; Writer: Walt Curtis, Gus Van Sant; Stars: Doug Cooeyate, Ray Monge, Tim Streeter)
Moody and atmospheric picture about unrequited love on skid row.
Richard III
(Country: UK; Year: 1955; Director: Laurence Olivier; Writer: Colley Cibber, Laurence Olivier, based on the play by William Shakespeare; Stars: Laurence Olivier, Ralph Richardson, John Gielgud, Claire Bloom, Cedric Hardwicke, Mary Kerridge, Alec Clunes, Pamela Brown, Andrew Cruickshank, Laurence Naismith, Douglas Wilmer, Clive Morton, Paul Huson, Nicholas Hannen, Norman Wooland, Stanley Baker, Patrick Troughton, Richard Bennett, Michael Gough, Andy Shine)
Shakespeare's 15th century horror comic.
State Of The World (O Estado Do Mundo)
(Director: Pedro Costa, Chantal Akerman, Wang Bing, Ayisha Abraham, Vicente Ferraz, Apichat)
Omnibus project paints six portraits of changing communities.
Trailblazing Shorts 1 and Trailblazing Shorts 2
()
In a slightly odd place in the programme... but welcome nonetheless, this strand celebrates the creme de la creme of new UK movie making talent. Programme one features: Friends Forever (Director: Marcal Fores; Sound Chu-Li Shewring); T.O.M. (Animators: Dan Gray, Tom Brown); Scarlet Sunrise (Director Eduardo Grau); Waiting For Exic Music (Director: David Stodart); Dog (Director Hermann Karlsson); Dach (Director: Timo Langer, Robert Glassford); Mummy's Boy (Producer: Ed Caseu). Programme two features: No Star (Director Christian Neuman); Immeasurable (Digital Post-Production: Dan Pearce); Temporal (DoP: Sergio Alejandro, Leon Encinas; Director: Paz Fabrega; Captain Cumulus (Director: Melissa Choong, James Hing); Walz (Director: Esther Niemeier); Ravi Goes To School (Writer/Director: Anu Menon; DoP: Harald Beeker)
Trances
(Country: Morocco; Director: Ahmed El Maanouni; Stars: Larbi Batma, Nass-El Ghiwane, Abderrahman Paco, Omar Sayed, Allal Yaala)
Another Scorsese Foundation restoration. A portrait of the Moroccan music scene.