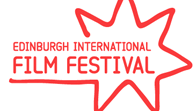 The Edinburgh International Film Festival describe Black Box as "daring, edgy experiments in film form, from the innovators of the art world."
View other Edinburgh International Film Festival Films by strand: Animation, British Gala, Directors' Showcase, Document, Gala, Mirrorball, Night Moves, Retrospective: Anita Loos, Rosebud, Shorts, Special Presentations
Black Box Shorts
()
A programme of the best new experimental work from filmmakers making art, and artists making film, featuring: 200,000 Phantoms (Jean Gabriel Periot), A Million in Debt is Normal Said My Grandfather (Gabriele Mathes), ...as they pass... (Brigitta Bedenauer), Bush (Fran Apprich), i (Luke Losey), La Petite Illusion (Michaela Schwentner), Oh Great Now Look What Happened (Gerbrand Burger &Tijmen Hauer).
In The Wake Of A Deadad
(Country: UK; Year: 2006; Director: Andrew Kotting; Writer: Andrew Kotting; Stars: Andrew Ronald Kotting, Ronald Walter Kotting, Walter Ronald Kotting, Eden Rintoul Kotting)
Travels with an inflatable father.
UK Premiere
Lost &Sound: From The Collection Of Mark Newgarden
()
Collective Gallery presents The Comic Book Project. Hosted by Simon Munnery.
Madame I
(Director: Beverley Hood)
A creation by artist Beverley Hood, to live inside your mobile phone.
Phantom Love
(Country: US; Year: 2007; Director: Nina Menkes; Writer: Nina Menkes; Stars: Marina Choif, Juliette Marquis, Bobby Naderi),
Official Site
An alienated woman undertakes a strange spiritual journey.
UK Premiere
Reverse Angles - A Collection Of Personal Projects And Non-Cinema Work By Christopher Doyle
()
Collection curated from Christopher Doyle's work as an artist and filmmaker.
Strange Culture
(Country: US; Year: 2007; Director: Lynn Hershman-Leeson; Writer: Lynn Hershman-Leeson; Stars: Thomas Jay Ryan, Tilda Swinton, Peter Coyote, Josh Kornbluth, Steve Kurtz, Shoresh Alaudini, Cassie Powell, Jakob Bokulich, Larissa Clayton, Beatriz da Costa, Dr Susan Leeson)
The artist as victim of The Patriot Act.