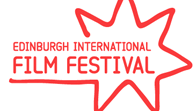 The Festival organisers describe the animation section - which features both full-length and short films - as: "Hand-drawn, computer-generated or claymation - world class work from every area of the animated arts."
View other Edinburgh International Film Festival Films by strand: Black Box, British Gala, Directors' Showcase, Document, Gala, Mirrorball, Night Moves, Retrospective: Anita Loos, Rosebud, Shorts, Special Presentations
Family Animation
()
Short film showcase, suitable for all ages, featuring: Aston's Stones (Lotta Geffenblad & Uzi Geffenblad), Calum Noah: The Very First Sword Dance (Catriona Black), My Happy End (Milen Vitanov), The Animal Book (Natalie Ann Hinchley & Chris Randall), Two Dreams (Anders Jedenfors & Jamie Stone).
McLaren Animation 2
()
Second batch of animation shorts, featuring: A Bad Day, (Hlin Davidsdottir), Brown Balloon, (Gordon Crawford), [film]Crow Moon[/film] (Selina Cobley), Know the Enemy (Matin Orton, Greg Villalobos), Masque (John Butler), Adjustment (Ian MacKinnon), Burial At Sea (Jonathan Reynolds), Dolls, (Matthew Walker), Love Triangle, (Yasmeen Ismail), [film]Over The Hill[/film] (Peter Baynton), Roux County (Campbell McAllister), Temp (Hotessa Laurence), Unknown Element (Andrew Tulloch, Alan Searle), Shhh... (Fumio Obata), The Ill Fated Romance of the Giraffe & Ballerina (Nick Wade), Yours Truly (Osbert Parker). You can vote for who you want to win the annual McLaren Award.
McLaren Animation 1
(Country: UK; Year: 2007; Director: various; Writer: various)
Short animation showcase.
Ratatouille
(Country: US; Year: 2007; Director: Brad Bird; Writer: Brad Bird; Stars: Patton Oswalt, Ian Holm, Lou Romano, Janeane Garofalo, Peter O'Toole, Brad Garrett, Brian Dennehy, Will Arnett, Peter Sohn)
The best cooked meals of mice and men.
Family Gala Premiere
Tekkonkinkreet (Tekon Kinkurîto)
(Country: Japan; Year: 2006; Director: Michael Arias; Writer: Anthony Weintraub, based on the comic by Taiyo Matsumoto.; Stars: Yû Aoi, Alex Fernandez, Yusuke Iseya, Kankurô Kudô, Sanchu Mori, Masahiro Motoki)
Two young boys try to stop gangsters taking over their city.
UK Premiere
World Animation 1
()
Collection of short animation from around the globe, includes [film]Down The Road[/film] (Rune Christensen), [film]Glitch[/film] (Peter Ricq), [film]Hum[/film] (Søren Bendt Pedersen), [film]My Love[/film] (Moya Lyubov) (Alexandre Petrov), [film]Sleeping Betty[/film] (Isabelle au bois dormant) (Claude Cloutier).
World Animation 2
()
Collection of short animation from around the globe, includes Ark (Arka), (Grzegorz Jonkajtys), Even Pigeons go to Heaven (Même les pigeons vont au paradis) (Samuel Tourneux), Final Journey (Lars Zimmermann), [film]Moloch[/film] (Marcin Pazera) Foolish Girl (Devochka Dura) (Zojya Kireeva) Sports and Diversions (Bum Lee), Sweet & Sour (Eddie White), The Cleaner, (Dustin Rees), The Great Escape (Hielka Vcieczka) (Damian Nenow), Premier Voyage (Grégoire Sivan).