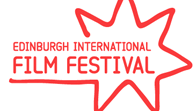 The Edinburgh International Film Festival describe Mirrorball as "presenting jaw-dropping music videos, ads and promos from every corner of the globe, this world-renowned section is a leader in its field".
View other Edinburgh International Film Festival Films by strand: Animation, Black Box, British Gala, Directors' Showcase, Document, Gala, Night Moves, Retrospective: Anita Loos, Rosebud, Shorts, Special Presentations
Academy Films: Hail To The Chiefs
()
Showcase from one of the world's biggest production houses for commercials, videos and films.
Cornelius Special - From Nakameguro To Edinburgh
()
The Japanese musician talks about his work on various promos.
IRN-BRU Phenomenal Advertising
()
Celebration of Scotland's favourite tipple.
Kurt Cobain - About A Son
(Country: US; Year: 2006; Director: AJ Schnack; Stars: Kurt Cobain)
A look at the life and music of Kurt Cobain, narrated by the man himself.
Live Earth: The Directors
()
Leading directors talk about their films made for Al Gore's Live Earth concerts.
Mirroball - Fresh Tracks
()
Selection of music videos from both sides of the Atlantic.
Mirrorball - Animation
()
Annual selection of animated pop videos.
Mirrorball - Made In Japan
()
Annual selection of the best Japanese promos and videos.
Planet B-Boy
(Country: US; Year: 2007; Director: Benson Lee)
Documentary looking at the world of breakdancing.