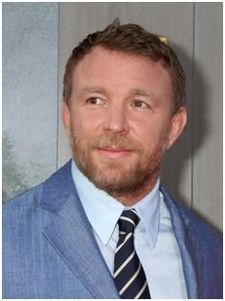 Guy Ritchie will receive Auteur Award
Photo: Courtesy of Raindance
Sherlock Holmes
director Guy Ritchie - whose live-action remake of Disney's Aladdin starts shooting later this year - will receive the second Raindance Auteur Award, in recognition of his achievements in filmmaking and ongoing contribution to the film industry.
The award will be presented by Raindance Festival founder Elliot Grove on August 15 at an evening to celebrate the festival's 25th anniversary.
Ritchie's career - which began as a runner - has seen him helm hits including Lock, Stock And Two Smoking Barrels, Snatch and RocknRolla.
Grove said: "We could not be more thrilled that Guy Ritchie will be the recipient of this year's Raindance Auteur Award.
"Guy has always been a great supporter of ours, having attended Raindance back in the early 90s. Guy has gone onto become a prominent figure in film, breathing new life into the British film industry when he exploded onto the scene with his cult crime comedies. Over the years, Guy has developed into a unique and stylish storyteller, we could not think of a more fitting artistic talent for this award."
The 25th Raindance Film Festival will take place from September 20–October 1. The programme will be announced on August 15.
Share this with others on...