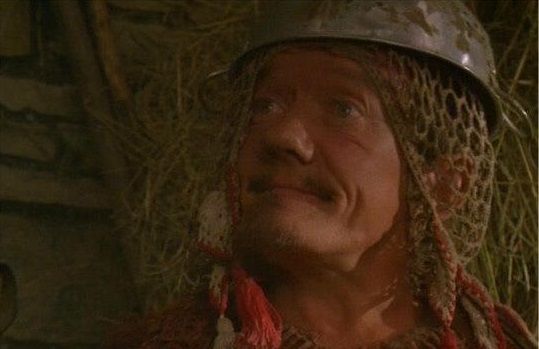 Kenny Baker as adventurer and thief Fidget in Time Bandits
Kenny Baker, the much loved actor who played Star Wars' R2D2, has died at the age of 81. The Birmingham-born star, who also had memorable roles in Time Bandits and Amadeus, is understood to have been ill for some time.
Baker, who began his acting career on the stage in 1950, had a particular love of fantasy and science fiction films, starring in popular favourites like Flash Gordon, Labyrinth, Willow and, more recently, The Chronicles Of Narnia: The Voyage Of The Dawn Treader. He also appeared in dramatic roles in the likes of Mona Lisa and The Elephant Man.
Tributes to Baker have been pouring in from friends and co-stars. Mark Hamill described him as a lifelong friend and Ewan McGregor said it had been lovely to work with him. He will be much missed by fans, having spent his later years travelling around Star Wars conventions, where he was well known for his friendliness and the joy he found in meeting people who had enjoyed his work.
Share this with others on...