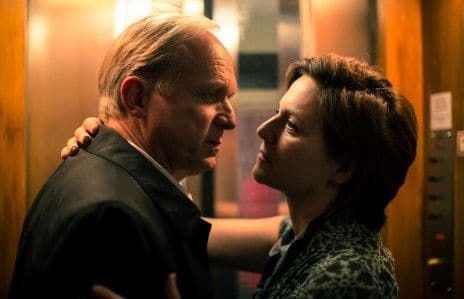 German film Original Bliss (Gleißendes Glück) has won two awards as the 51st edition of the
Karlovy Vary International Film Festival
starts to draw to a close.
The psychological romance, directted by Sven Taddicken, took home the International Critics' Award (FIPRESCI) and the Europa Cinemas Label Award.
The FIPRESCI jury described the film as "distinctive, daring and provocative, disturbing but at the same time romantic; it does not cease to suprise. They added: "The director's thematic and artistic ambition is matched by narrative playfulness, and delivered by an exceptional performance of the three lead actors."
The Europa Cinemas Label Jury added that it was "a daring exploration of faith, deviant addictions and violence".
The Ecumenical Jury Award was given to Roberto Andò's The Confessions (Le confessioni), an Italy/France co-production about a monk invited to meeting of G8 finance ministers.
They said it was: "A film with well-balanced symbolism and clean aesthetics reflecting on silence, time and human vulnerability as well as on the possibility of redemption, it calls out for breaking away from the pragmatic cynicism of powerfull decision-makers as opposed to consciousness and return to essential principles of Christianity."
The FEDEORA award by the Federation of Film Critics of Europe and the Mediterranean for the best film from East of the West competition section went to Alexei Krasovsky's Collector (Kollector) about an unscrupulous debt collecto. They said: "In his compact script, full of meticulous observations, the director sketches the trajectory of a ruthless character, exploiting to the fullest, the concept of a single location, slowly but surely creating an atmosphere of unabated suspense, and eliciting a great performance from the lead actor, Konstantin Khabenskiy."
The gala award winners are here.
Share this with others on...