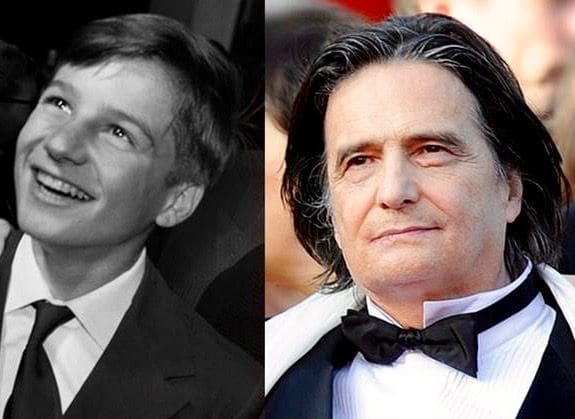 The two faces of Jean-Pierre Léaud: (left) as the young rebel with a cause in his first film The 400 Blows and the veteran actor today
Photo: Cannes Film Festival
French actor and New Wave icon Jean-Pierre Léaud, who started his career in François Truffaut's The 400 Blows (Les 400 Coups) will receive an honorary Palme d'or at the closing ceremony of the Festival's 69th edition on Sunday 22 May.
Léaud made his first appearance on the Croisette in 1959 as the young and rebellious hero Antoine Doinel, a character who continued through Antoine Et Colette (1962), Baisers Volés (Stolen Kisses) (1968), Domicile Conjugal (Bed And Board) (1970) and L'Amour En Suite (Love On The Run) (1979).
Other previous recipients of the honorary Palme include Agnès Varda in 2015 as well as Clint Eastwood, Manoel de Oliveira, Woody Allen and Bernardo Bertolucci in recent years.
Leaud stars as King Louis XIV in Spanish director Albert Serra's La Mort De Louis XIV (The Death Of Louis XIV), which is part of the festival's Special Screenings.
After Truffaut, Léaud began an equally long working relationship Jean-Luc Godard on films such as Masculin Feminin (1966) and La Chinoise (1967). Leaud also served as assistant director for several Godard films, such as Pierrot Le Fou (Crazy Pete) and La Peau Douce (Silken Skin).
He has starred in films by Bernardo Bertolucci (Last Tango In Paris) and Jacques Rivette (Out 1) as well as Jean Eustache's La Maman Et La Putain (The Mother and the Whore) (1973) which won the Cannes jury's Special Grand Prix.
Aki Kaurismaki (I Hired A Contract Killer), Olivier Assayas (Paris Awakes), Bertrand Bonello (The Pornographer) and Tsai Ming-liang (What Time Is It There?) have all featured his presence.
The announcement was made today as the organisers prepared for tomorrow's red carpet opening (11 May) with Woody Allen's Café Society, perceived as a perfect glamorous showcase for the occasion, set in Hollywood's golden and opulent era in the Thirties.
Share this with others on...