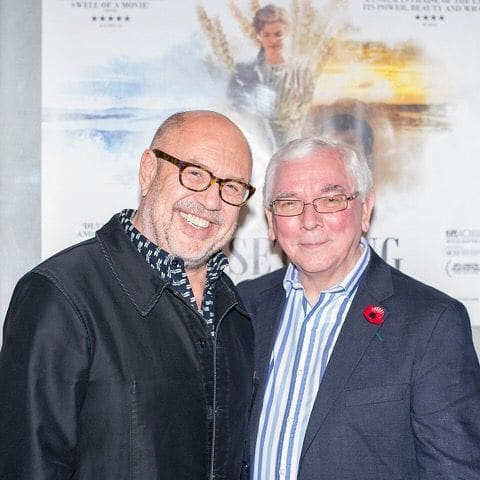 Stefan Liberski and Terence Davies in Edinburgh last night.
Photo: Mhairi Bell-Moodie
Two filmmakers who have adapted major literary works to the screen met on the red carpet at Filmhouse Edinburgh last night (November 11).
Renowned British filmmaker Terence Davies was in attendance for the premiere of Sunset Song, adapted from the classic novel by Scottish writer Lewis Grassic Gibbon, and set for UK and Ireland release on December 4.
Belgian director Stefan Liberski was accompanying his film Tokyo Fiance, adapted from Belgian writer Amélie Nothomb's novel as part of the 23rd edition of French Film Festival UK with a final festival screening tonight (November 12) at London Cine Lumiere. Their paths criss-crossed as they arrived at the same time to introduce their respective titles.
There are premières of Sunset Song at Glasgow Film Theatre tonight and at Aberdeen Belmont Filmhouse on Friday, November 13.
Share this with others on...