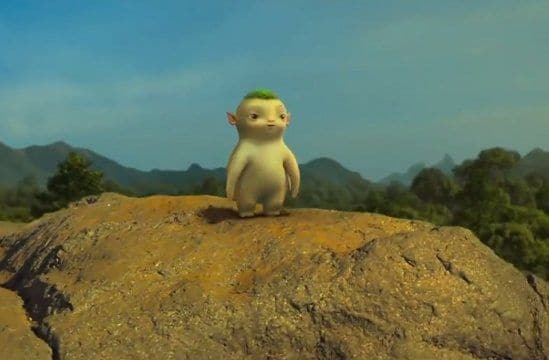 Monster of the moment Huba
A few years ago, China's Ministry of Culture stressed its disapproval of fantasy films, arguing that its people needed to see more films about the country's history or day to day life. Now, however, a fantasy film has smashed box office records, making over 1.317bn yuan (£137m) in just over a month. The country has fallen in love with its non-human star.
Monster Hunt, whose domestic box office performance outshines the likes of Rio 2 and Angels And Demons in their native US, is a comedy based around the story of a woman who gives birth to a baby monster. Because the baby, Huba, is heir to the monster throne, everybody is out to get him. A female warrior agrees to protect him if she can sell him later, but Huba's charm is more than she was prepared for.
The film's success, way ahead of previous record holder Lost In Thailand, may have an impact on the international market, because China is now the second biggest domestic film market on the planet. What the country is yet to achieve, however, is to make a film that does equally well both at home and abroad. Though Westerners also seem susceptible to falling in love with Huba, many confess that they find the story baffling.
Monster Hunt has also broken opening-day and single-day records for a domestic film
Share this with others on...