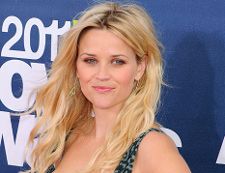 Reese Witherspoon was struck by a car this morning whilst jogging near her home in Santa Monica. Both she and the 84 year old driver escaped without serious injury, as the car was only going at 20mph, but Witherspoon was taken to hospital to receive treatment for cuts and bruises.
She has since been released and is recovering at home. It has also been reported that no charges will be pressed against the driver of the car,
Witherspoon is currently preparing for a role in Disney fantasy Wish List. Today's accident is not expected to delay the production.
Share this with others on...