Starring Rachel Weisz, Jude Law and Anthony Hopkins, 360 is a complex romantic drama that explores the far reaching consequences of one man's decision. Now it's set to open this year's BFI London Film Festival.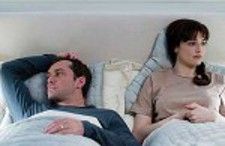 "I am very honoured," said director Fernando Meirelles, who has attended the festival six times and says he considers it to be among the best in the world. His film The Constant Gardener, which also starred Weisz, headlined at the festival in 2005.
Long-serving festival director Sandra Hebron, who will be leaving after this year, said "360 combines masterful visual story telling with a modern and moving narrative, helped by strong performances from a terrific ensemble cast. It will be a pleasure to open this year's Festival with such an accomplished film from one of international cinema's finest film makers."
The festival runs from 12 to 27 October and we will be bringing you more coverage as events unfold.
Share this with others on...