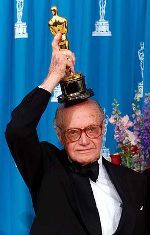 Cinema has lost one of its greatest ambassadors. Jack Cardiff - legendary British cinematographer - has died on 22nd April 2009, age 94.
Born on 18 September 1914, his initiation with cinema began as a child actor in silent movies, making his screen debut in 1918 at age 4. He proceeded in the business, progressing from actor to clapperboy, production runner to cinematographer, and eventually directed 15 films, including the 1961 Oscar-nominated D H Lawrence adaptation "Sons and Lovers".
Once described by great British director Michael Powell as "the greatest colour cameraman in the world", Cardiff was the cinematographer on films such as The Red Shoes, The African Queen and A Matter of Life and Death. He was responsible for some of the most striking colour photography in cinema - and won an Academy Award for his pioneering work in Michael Powell and Emeric Pressburger's Black Narcissus - described by film critic Leonard Maltin as "breathtaking". He received a further Lifetime Achievement Oscar in 2001, the first to be honoured for artistic achievement rather than technical skill.

Continually active in cinema until very recently, mentoring new cinematographers and photographing feature films. His last achievement as cinematographer was Lights2 (2005), which was also Sir John Mills' final film.
Cardiff is survived by his wife, Nikki and their son, Mason, as well as his sons John, Rodney and Peter from a previous marriage.
Share this with others on...