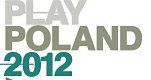 View other Play Poland Films by strand: Additional Shorts, Feature films, Special Screenings - Katowice Film School, Special Screenings - Munk Studio, Special Screenings - Platige Image, Special Screenings - Łódź Film School, Speical Screenings - New Horizons
3 Days of Freedom
(Country: Poland; Year: 2011; Director: Łukasz Borowski; Writer: Łukasz Borowski)
Documentary tracks a man leaving jail after 15 years.
Andrzej Wajda: Let's shoot (Andrzej Wajda: Róbmy zdjecie!)
(Country: Poland; Year: 2008; Director: Maciej Cuske, Thierry Paladino, Marcin Sauter, Piotr Stasik; Stars: Andrzej Wajda)
Documentary portrait of the filim director.
Aria Diva
(Country: Poland; Year: 2007; Director: Agnieszka Smoczynska; Writer: Robert Bolesto, Agnieszka Smoczynska, Olga Tokarczuk; Stars: Katarzyna Figura, Gabriela Muskala, Slawomir Grzymkowski, Alan Kozlowski, Olivier Kozlowski, Zdzislaw Wardejn, Izabella Klosinska, Ewelina Starejki, Sebastian Lach, Paul Ofciete)
The arrival of a neighbour sees a housewife's life change.
Bon appetit
(Year: 2010; Director: Jakub Maciejko)
Documentary about a small takeaway business in Warsaw.
North From Calabria (Na pólnoc od Kalabrii)
(Country: Poland; Year: 2009; Director: Marcin Sauter)
The film is an attempt to create a place – a town, where living is easy.
Paparazzi
(Country: Poland; Year: 2011; Director: Piotr Bernas; Writer: Piotr Bernas)
Documentary charts a day in the life of a Paparazzi photographer.
Three For The Taking (Trójka do wziecia)
(Country: Poland; Year: 2006; Director: Bartosz Konopka; Writer: Piotr Borkowski, Bartosz Konopka; Stars: Klaudia Barcik, Malgorzata Hajewska, Krzysztof Czeczot, Michal Wlodarczyk, Violetta Arlak, Marek Kasprzyk, Andrzej Konopka, Julia Kruszewska, Piotr Nowak, Michal Piela)
A 16-year-old finds her life irrevocably altered after her mother is diagnosed with terminal illness.