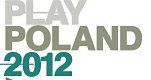 View other Play Poland Films by strand: Additional Shorts, Feature films, Special Screenings - Katowice Film School, Special Screenings - Platige Image, Special Screenings - Wajda Studio, Special Screenings - Łódź Film School, Speical Screenings - New Horizons
Beyond the old age
(Country: Poland; Year: 2010; Director: Grzegorz Wacławek; Writer: Grzegorz Wacławek)
A story about the presence of the older generations in the lives of children and young people.
Don't Be Afraid Of The Dark Room (Ciemnego pokoju nie trzeba sie bac)
(Country: Poland; Year: 2009; Director: Kuba Czekaj; Writer: Kuba Czekaj; Stars: Emilia Stachurska, Przemyslaw Bluszcz, Jowita Miondlikowska, Anna Ilczuk, Andrzej Mastalerz, Boguslawa Jantos, Krzysztof Czeczot, Krzysztof Franieczek, Henryk Niebudek, Violetta Arlak)
Łata is eleven years old. The girl is preparing a special song dedicated to her beloved father for a school celebration on the Father's Day. It's an ideal opportunity to have a closer look at him.
Drawn From Memory (Portret z pamieci)
(Country: Poland; Year: 2012; Director: Marcin Bortkiewicz; Writer: Marcin Bortkiewicz; Stars: Marek Kantyka, Irena Jun, Malgorzata Zajaczkowska, Natalia Kadzidlowska),
Trailer
Marek decides to make a documentary about his grandmother. She accepts provided she can fulfill her dream: play a vampire in a series of amateur horror movies.
Hanoi-Warsaw
(Country: Poland; Year: 2009; Director: Katarzyna Klimkiewicz; Writer: Katarzyna Klimkiewicz; Stars: Le Thanh Hung, Thu Ha Mai, Michal Podsiadlo)
A Vietnamese girl trying to reach Warsaw finds her journey their one fraught with violence.
The Informer
(Country: Poland; Year: 2011; Director: Rafał Kapeliński; Writer: Rafał Kapeliński)
A family's ex-Communist neighbours make their lives a living hell.
A Piece of Summer (Kawalek Lata)
(Country: Poland; Year: 2010; Director: Marta Minorowicz; Writer: Marta Minorowicz)
An old man and his grandson try to find an understanding of one another amid beautiful mountain scenery.