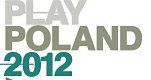 View other Play Poland Films by strand: Additional Shorts, Special Screenings - Katowice Film School, Special Screenings - Munk Studio, Special Screenings - Platige Image, Special Screenings - Wajda Studio, Special Screenings - Łódź Film School, Speical Screenings - New Horizons
80 Million (80 Milionów, 80 Millions)
(Country: Poland; Year: 2011; Director: Waldemar Krzystek; Writer: Waldemar Krzystek, Krzysztof Konopka; Stars: Filip Bobek, Marcin Bosak, Wojciech Solarz, Piotr Glowacki, Sonia Bohosiewicz)
Under an increasingly totalitarian regime, five activists attempt to safeguard funds by stealing them from their own bank account.
Black (czarny)
(Country: Poland; Year: 2008; Director: Dominik Matwiejczyk; Stars: Michal Zurawski, Maria Niklinska, Mateusz Damiecki, Magdalena Rózczka, Marta Klubowicz, Edward Zentara, Roksana Krzeminska, Hanna Konarowska, Izabela Zalejska, Laura Kielar, Sebastian Stankiewicz, Oliwier Zawadzki, Andrzej Galla, Magdalena Wozniak, Remigiusz Bialek)
A man's relationship with a rebellious teenager causes a scandal.
Decalogue 89 Plus
(Country: Poland; Year: 2009; Director: Andrzej Mańkowski, Tomasz Olejarczyk, Adrian Panek, Kristoffer Karlsson Rus, Rafał Samusik; Writer: Andrzej Mańkowski, Tomasz Olejarczyk, Adrian Panek, Kristoffer Karlsson Rus, Rafał Samusik; Stars: Kornelia Angowska, Krzysztof Chodorowski, Agata Kulesza, Tomasz Sapryk)
On the 20th anniversary of the première of the "Dekalog" [The Decalogue] cycle by Krzysztof Kieslowski, ten young directors took up challenge of making new films depicting influence of the Ten Commandments on contemporary man.
Elles
(Country: France/Poland/Germany; Year: 2011; Director: Malgorzata Szumowska; Writer: Tine Byrckel, Malgorzata Szumowska; Stars: Juliette Binoche, Joanna Kulig, Anaïs Demoustier)
A researcher working with young sex workers comes to question the advantages she has enjoyed in life.
Fear Of Falling
(Country: Poland; Year: 2011; Director: Bartosz Konopka; Writer: Piotr Borkowski, Bartosz Konopka; Stars: Marcin Dorocinski, Krzysztof Stroinski, Magdalena Poplawska, Dorota Kolak, Zofia Bak, Krystyna Czubówna, Anna Dymna, Mieczyslaw Grabka, Sylwia Juszczak, Andrzej Konopka, Milena Lisiecka, Maria Mamona, Krzysztof Ogonek, Julia Pogrebinska, Piotr Rybak)
A TV presenter struggles to connect with this schizophrenic father.
Showing with a Q&A
General Nil
(Country: Poland; Year: 2009; Director: Ryszard Bugajski; Writer: Ryszard Bugajski, Krzysztof Lukaszewicz; Stars: Olgierd Lukaszewicz, Alicja Jachiewicz, Magdalena Emilianowicz, Anna Cieslak, Zbigniew Stryj, Jacek Rozenek, Maciej Radel, Krzysztof Franieczek, Maciej Mikolajczyk, Stefan Szmidt, Nela Biernacka, Maria Mamona, Maciej Kozlowski, Leszek Lichota, Tomasz Dedek)
Reconstruction of the last years of general August Emil Fieldorf's life, a commander in chief of Armia Krajowa Kedyw, who was falsely accused and sentenced to death by the Communist regime.
Horizontal 8
(Country: Poland; Year: 2008; Director: Grzegorz Lipiec; Writer: Grzegorz Lipiec; Stars: Tomasz Burka, Krzysztof Czarkowski, Piotr Materna)
Poland in the near future. A remote town. A man wakes up in a hotel room. He is suffering from amnesia. He has a gun and a briefcase full of money. One of the banknotes flies out through the window and begins changing owners, gradually revealing the puzzle of their lives.
Joanna
(Country: Poland; Year: 2010; Director: Feliks Falk; Writer: Feliks Falk; Stars: Urszula Grabowska, Sara Knothe, Stanislawa Celinska, Kinga Preis, Halina Labonarska, Izabela Kuna, Monika Kwiatkowska, Joachim Paul Assböck, Mieczyslaw Grabka, Stanislaw Penksyk, Joanna Gryga, Leszek Piskorz, Arkadiusz Brykalski, Remigiusz Jankowski, Ryszard Barycz)
A woman is faced with difficult choices after she decides to hide a young Jewish girl during the Second World War occupation.
Showing with a Q&A
Little Rose (Rózyczka)
(Country: Poland; Year: 2010; Director: Jan Kidawa-Blonski; Writer: Maciej Karpinski, Jan Kidawa-Blonski; Stars: Andrzej Seweryn, Magdalena Boczarska, Robert Wieckiewicz, Grazyna Szapolowska, Jan Frycz, Jacek Braciak, Krzysztof Globisz, Julia Kornacka, Izabella Olszewska, Wladyslaw Kowalski, Aleksander Bednarz, Andrzej Blumenfeld, Stefan Burczyk, Pawel Mossakowski, Pawel Nowisz)
A well-known writer faces relationship problems after he marries a 'girl from nowhere'.
Lynch (Lincz)
(Country: Poland; Year: 2010; Director: Krzysztof Lukaszewicz; Writer: Krzysztof Lukaszewicz; Stars: Leszek Lichota, Agnieszka Podsiadlik, Wieslaw Komasa, Maciej Mikolajczyk, Lukasz Simlat, Izabela Kuna, Zbigniew Stryj, Krzysztof Franieczek, Tamara Arciuch, Ireneusz Koziol, Magdalena Kuta, Jacek Pluta, Julia Kijowska, Jacek Polaczek, Andrzej Franczyk)
When an old man is murdered in the village, six men stand accused.
Mystification (Mistyfikacja)
(Country: Poland; Year: 2010; Director: Jacek Koprowicz; Writer: Jacek Koprowicz; Stars: Jerzy Stuhr, Maciej Stuhr, Ewa Blaszczyk, Karolina Gruszka, Wlodzimiera Adamska, Karol Augustynek, Joanna Banasik, Mariusz Benoit, Dorota Bochenek, Ewa Bregula, Wlodzimierz Chrenkoff, Andrzej Chyra, Ewa Dalkowska, Roman Gancarczyk, Katarzyna Gniewkowska)
A film about the mysterious "supposed" death of Polish artist Stanisław "Witkacy" Witkiewicz.
Rabbit A la berlin (Królik po berlinsku)
(Country: Germany, Poland; Year: 2009; Director: Bartosz Konopka; Writer: Bartosz Konopka, Mateusz Romaszkan, Piotr Rosolowski, Anna Wydra)
Story of the wild rabbits that lived in the no-man's land between the Berlin Walls.
The Winner (Wygrany)
(Country: Poland, US; Year: 2011; Director: Wieslaw Saniewski; Writer: Wieslaw Saniewski; Stars: Pawel Szajda, Janusz Gajos, Grazyna Barszczewska, Wojciech Pszoniak, Marta Zmuda, Andrzej Krukowski, Peter J. Lucas, Robert Gonera, Adelajda Konieczna, Lech Mackiewicz, Marek Frackowiak, Robert Moskwa, Anna Podolak, Katarzyna Smiechowicz, Wenanty Nosul)
The story of a young pianist. After losing everything, an accidental meeting with his former maths teacher and avid horsetrack gambler helps him find his way in life.
Showing with a Q&A