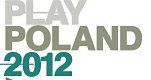 View other Play Poland Films by strand: Additional Shorts, Feature films, Special Screenings - Katowice Film School, Special Screenings - Munk Studio, Special Screenings - Platige Image, Special Screenings - Wajda Studio, Special Screenings - Łódź Film School
Esterhazy
(Country: Germany, Poland; Year: 2009; Director: Izabela Plucinska; Writer: Irene Dische, Hans Magnus Enzensberger, Anna Jadowska, Izabela Plucinska; Stars: Jolanta Fraszynska, Roma Gasiorowska, Krzysztof Kowalewski, Bohdan Lazuka, Maria Peszek, Maciej Stuhr, Borys Szyc, Robert Wieckiewicz, Zbigniew Zamachowski, Wiktor Zborowski)
Short animation about a bunch of rabbits living in the Berlin Wall.
The Lost Town Of Switez
(Country: Poland, Denmark, France, Canada, Switzerland; Year: 2011; Director: Kamil Polak; Writer: Kamil Polak)
Animation based on the epic poem by Adam Mickiewicz.
Maska
(Country: Poland, UK; Year: 2010; Director: Stephen Quay, Timothy Quay; Writer: Stephen Quay and Timothy Quay, based on the short story by Stanislaw Lem.)
An automaton disguised as a beautiful woman develops unexpected feelings whilst on a mission to assassinate a prince.
The Work of Machines (Praca maszyn)
(Country: Poland, Switzerland; Year: 2010; Director: Gilles Lepore, Maciej Madracki, Michal Madracki)
Poland. A nameless industrial city with a mysterious past. This is where the Work Of Machines begins: a dance choreographed in 1968, a metaphor for the relationship between man and machine.