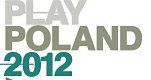 View other Play Poland Films by strand: Feature films, Special Screenings - Katowice Film School, Special Screenings - Munk Studio, Special Screenings - Platige Image, Special Screenings - Wajda Studio, Special Screenings - Łódź Film School, Speical Screenings - New Horizons
Grandma Has Gone
(Country: Poland; Year: 2009; Director: Tomasz Jurkiewicz; Writer: Tomasz Jurkiewicz; Stars: Łukasz Czeladzki, Krzysztof Warunek, Stanisława Łopuszańska)
Jurek, a 15-year-old boy from the country, has problems at vocational school - he is a permanent liar. Soon his ability to make things up will be very useful for him.
Richard (Ryszard)
(Country: Poland; Year: 2011; Director: Mateusz Głowacki; Writer: Mateusz Głowacki; Stars: Sławomir Sośnierz, Marek Sawicki, Marek Dziedzic)
A drunk wins the lottery.
What's It Like To Be My Mother (Jak to jest byc moja matka)
(Country: Poland; Year: 2007; Director: Norah McGettigan; Writer: Norah McGettigan; Stars: Izabela Kuna, Olga Frycz, Wojciech Mecwaldowski)
Monika, since her accident some three years previously, has been confined to a wheelchair. Her daughter Julia makes a film about her mother as part of a school project. This film allows both of them to say things they would not normally say to one another.