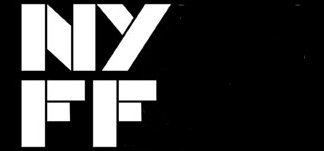 View other New York Film Festival Films by strand: Main Slate, Revivals, Spotlight On Documentary
The Forest
(Country: France; Year: 2014; Director: Arnaud Desplechin; Writer: Aleksandr Ostrovskiy, Arnaud Desplechin; Stars: Martine Chevallier, Loïc Corbery, Adeline D'Hermy, Denis Podalydès, Michel Robin, Michel Vuillermoz)
Adaptation of the Comédie Française production of Alexander Ostrovsky's 1871 comic drama about familial intrigues on a Russian country estate.
The King And The Mockingbird
(Country: France; Year: 1980; Director: Paul Grimault; Writer: Jacques Prévert, Paul Grimault, based on the story by Hans Christian Andersen; Stars: Jean Martin, Pascal Mazzotti, Raymond Bussières, Agnès Viala, Renaud Marx, Hubert Deschamps, Roger Blin, Philippe Derrez, Albert Médina, Claude Piéplu, Lionel Charpy, Jacques Colombat, Robert Lombard, Jean Mermet, Vincent Montrobert)
A chimney sweep and a shepherdess try to escape a tyrannical king.
Li'l Quinquin (P'tit Quinquin)
(Country: France; Year: 2014; Director: Bruno Dumont; Writer: Bruno Dumont; Stars: Alane Delhaye, Lucy Caron, Bernard Pruvost, Philippe Jore, Philippe Peuvion, Lisa Hartmann, Jason Cirot, Julien Bodard, Corentin Carpentier, Pascal Fresch, Baptiste Anquez, Stéphane Boutillier, Frédéric Castagno, Andrée Peuvion, Lucien Chaussoy, Cindy Louguet, Céline Sauvage, Bruno Darras, Sébastien Liss, Yacine Kellal, Didier Hennuyer, Cédric Lemaire, Stéphane Gallais, Raphaël Mourgues)
A blackly comic murder mystery develops in a small town in northern France.
Queen And Country
(Country: UK; Year: 2014; Director: John Boorman; Writer: John Boorman; Stars: Tamsin Egerton, David Thewlis, Caleb Landry Jones, Richard E Grant, Vanessa Kirby, Sinead Cusack)
An Englishman signs up to fight in the Korean War.
This Is Spinal Tap
(Country: US; Year: 1984; Director: Rob Reiner; Writer: Christopher Guest, Michael McKean; Stars: Christopher Guest, Michael McKean, Harry Shearer, Rob Reiner, Tony Hendra, June Chadwick),
Official Site
,
Trailer
The ultimate spoof rockumentary follows heavy metal band Spinal Tap on a comeback tour across America.