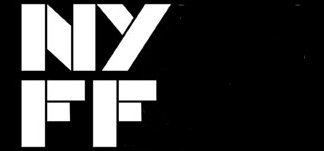 View other New York Film Festival Films by strand: Main Slate, Special Events, Spotlight On Documentary
Burroughs: The Movie
(Country: US; Year: 1983; Director: Howard Brookner; Stars: Mortimer Burroughs, William S. Burroughs, Lucien Carr, Jackie Curtis, Allen Ginsberg, John Giorno, James Grauerholz, Brion Gysin, Lauren Hutton, Patti Smith, Terry Southern)
Portrait of the author, built around a series of encounters with him and interviews with many friends, including Allen Ginsberg, Terry Southern, John Giorno. and Brion Gysin.
The Colour Of Pomegranates (Sayat Nova)
(Country: Armenia; Year: 1968; Director: Sergei Parajanov; Writer: Sayat Nova, Sergei Parajanov; Stars: Sofiko Chiaureli, Melkon Alekyan, Vilen Galstyan, Giorgi Gegechkori, Spartak Bagashvili, Medea Djaparidze, Hovhannes Minasyan, Onik Minasyan, Yuri Amiryan, I. Babayan, Medea Bibileishvili, T. Dvali, Aleksandr Dzhanshiyev, Guranda Gabunia, Zh. Gharibyan)
Exploration of the life of Sayat Nova.
Hiroshima Mon Amour
(Country: France, Japan; Year: 1959; Director: Alain Resnais; Writer: Marguerite Duras; Stars: Emmanuelle Riva, Eiji Okada, Stella Dassas, Pierre Barbaud, Bernard Fresson)
A French actress making an anti-war film embarks on an affair with a married man.
Jamaica Inn
(Country: UK; Year: 1939; Director: Alfred Hitchcock; Writer: Sidney Giliat, Joan Harrison, based on the novel by Daphne Du Maurier; Stars: Charles Laughton, Maureen O'Hara, Leslie Banks, Marie Ney)
As Mary travels to Jamaica Inn to see her relatives, she is unaware of sinister goings on at the guesthouse.
The Man From Laramie
(Country: US; Year: 1955; Director: Anthony Mann; Writer: Philip Yordan, Frank Burt, Thomas T. Flynn; Stars: James Stewart, Arthur Kennedy, Donald Crisp, Cathy O'Donnell, Alex Nicol, Aline MacMahon, Wallace Ford, Jack Elam, John War Eagle, James Millican, Gregg Barton, Boyd Stockman, Frank DeKova, Beulah Archuletta, Jack Carry)
A stranger defies the local cattle baron and his sadistic son by working for one of his oldest rivals.
Moana With Sound
(Year: 1926; Director: Robert Flaherty, Frances Hubbard Flaherty)
Film abut Polynesia, reworked in 1980 by the filmmaker's daughter.
Once Upon A Time In America
(Country: Italy, US; Year: 1984; Director: Sergio Leone; Writer: Harry Grey, Leonardo Benvenuti, Piero De Bernardi, Enrico Medioli, Franco Arcalli, Franco Ferrini, Sergio Leone, Stuart Kaminsky, Ernesto Gastaldi; Stars: Robert De Niro, James Woods, Elizabeth McGovern, Joe Pesci, Burt Young, Tuesday Weld, Treat Williams, Danny Aiello, Richard Bright, James Hayden, William Forsythe, Darlanne Fluegel, Larry Rapp, Richard Foronjy, Robert Harper)
New York gangster saga.
The Tales Of Hoffmann
(Country: UK; Year: 1951; Director: Michael Powell, Emeric Pressburger; Writer: Michael Powell, Emeric Pressburger, Dennis Arundell; Stars: Moira Shearer, Ludmilla Tchérina, Anne Ayars, Pamela Brown, Léonide Massine, Robert Helpmann, Frederick Ashton, Mogens Wieth, Robert Rounseville, Lionel Harris, Philip Leaver)
A poet recalls three doomed romances.