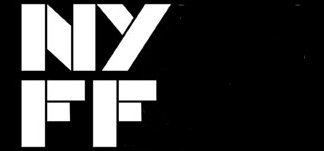 View other New York Film Festival Films by strand: Applied Science, Emerging Artists, Jean-Luc Godard - The Spirit Of The Forms, Official Selection
Afternoon Of A Faun: Tanaquil Le Clercq
(Country: US; Year: 2013; Director: Nancy Buirski; Writer: Nancy Buirski; Stars: Jacques d'Amboise, Jerome Robbins, George Balanchine, Tanaquil Le Clerq)
Study of the ballerina.
The Dog
(Country: US; Year: 2013; Director: Allison Berg, François Keraudren)
Portrait of the motor-mouthed, completely uncorked John Wojtowicz, whose 1972 botched robbery of a Brooklyn bank was dramatized in Dog Day Afternoon.
Fifi Howls From Happiness (Fifi Az Khoshhali Zooze Mikeshad)
(Country: US; Year: 2013; Director: Mitra Farahani; Stars: Bahman Mohassess)
The artist Bahman Mohassess works on his final creation.
In The Dark Room
(Country: Germany, Finland, Israel, Romania, Italy; Year: 2013; Director: Nadav Schirman; Writer: Nadav Schirman; Stars: Magdalena Kopp)
Story of Magdalena Kopp, co-revolutionary, lover, and then wife of the international terrorist Carlos.
Manakamana
(Country: Nepal, US; Year: 2013; Director: Stephanie Spray, Pacho Velez; Stars: Pacho Velez, Stephanie Spray)
Life in a cable car that carries pilgrims and tourists to and from a mountain top temple in Nepal.
What Now? Remind Me (E Agora?)
(Country: Portugal; Year: 2013; Director: Joaquim Pinto; Stars: Joaquim Pinto)
The director muses on 20 years of life with HIV.
Who Is Dayani Cristal?
(Country: UK; Year: 2013; Director: Marc Silver; Stars: Gael Garcia Bernal)
An anonymous body in the Arizona desert sparks the beginning of a real-life human drama.