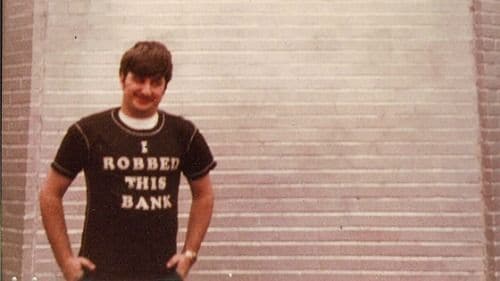 They say every dog has his day and if you thought that wannabe bank robber John Wojtowicz had his when is botched Brooklyn heist was turned into the Al Pacino starring Dog Day Afternoon - just wait till you watch this often poignant and robustly entertaining documentary from Allison Berg and Frank Keraudren.
The man himself takes centrestage and no prisoners when it comes to telling his story of the 1972 crime. A born raconteur, Wojtowicz quickly lays his credentials on the line - "I'm a pervert" - as he goes on to recall the tale of the failed bank heist along with observations on his life, which included four wives (male, female and a male desperate to transition to female) and 23 girlfriends.

It's clear even after a few minutes in The Dog's company that he is a man of urges and with little impulse control. The phrase "love at first sight" crops up repeatedly as he inists, when you "got the horn, you can only do one thing - and that's fuck". It is, he argues, his sex life that got him into the hold-up game as, desperate to help his second 'wife' Ernie have surgery to become Liz Eden, he decided a heist was the only way to get the cash to fund it, a goal that in many ways his robbery did achieve.
Wojtowicz's incredibly candid approach to his sexuality - and, later, illness - is engaging and his language undeniably colourful (he describes his first male lover in Vietnam as "blowing like a summer breeze"). His description of the period is also wide-ranging, which allows the directors to not only explore his life and the robbery but to also touch on the gay activism of the time his heist occurred and the impact his openly bisexual status had on the reportage of the time. The case was a media sensation, so Berg and Keraudren have a wealth of material to draw on and excerpts from news reports of the time are judiciously edited by Keraudren.
The documentarians also find a wide variety of additional stories to flesh out Wojtowicz's life and times, including his first wife Carmen Bifulco, who though initially shocked by what she learned of her husband's gay relationships, seems to have come to take it in her stride, continuing to visit him while he was in jail. His mum Terry also makes a big impact, with her waspish asides ("You could have 50 men in your life if you want them... but who wants them?") and, who is, if not always understanding of her son, always accepting. That said, it's clear she wore the pants in his life, even going to so far as to explain how she once followed him down to New York's Village gay bars to check what he was up to.
The most interesting aspect of this documentary - not the first to be made about Wojtowicz - is that it reaches beyond sensationalism to the more interesting aspects of the story, including the way that the hostage-taker himself, in many ways, became a hostage to his own story.
Reviewed on: 19 Aug 2014
Share this with others on...