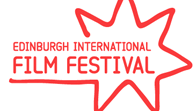 All the homemade best. The films in this strand compete for the Michael Powell award.





View other Edinburgh International Film Festival Films by strand: Black Box, Director's Showcase, Document, Film Festival Under The Stars, Gala, Night Moves, Retrospective: Roger Corman, Rosebud, Shorts, Special Screenings, Under The Radar
Boogie Woogie
(Country: UK; Year: 2009; Director: Duncan Ward; Writer: Danny Moynihan; Stars: Gillian Anderson, Christopher Lee, Joanna Lumley, Stellan Skarsgård, Jaime Winstone, Amanda Seyfried, Gemma Atkinson, Charlotte Rampling, Sidney Cole, Michael Culkin, Alan Cumming, Josephine de la Baume, Rosie Fellner, Heather Graham, Stephen Greif, Danny Huston, Jack Huston, Gaetano Jouen, Alfie Allen),
Trailer
Art world satire.
World Premiere
A Boy Called Dad
(Country: UK; Year: 2009; Director: Brian Percival; Writer: Julie Rutterford; Stars: Kyle Ward, Ian Hart, Charlene McKenna, Louise Delamere, Steve Evetts)
Kid on the run with baby son.
World Premiere
The Calling
(Country: UK; Year: 2009; Director: Jan Dunn; Writer: Jan Dunn; Stars: Brenda Blethyn, Emily Beecham, Susannah York, Rita Tushingham, Amanda Donohoe, Chloe Sirene, David Bark-Jones, Nick Bartlett, Susannah Harker, Pauline McLynn, Corin Redgrave, Justin Salinger, Joanna Scanlan, Nicola Stewart, Tom Stuart)
A woman enters a convent to escape her trials and tribulations but finds life is no more tranquil on the inside.
World Premiere
Crying With Laughter
(Country: UK; Year: 2009; Director: Justin Molotnikov; Writer: Justin Molotnikov; Stars: Stephen McCole, Malcolm Shields, Andrew Neil, Jo Hartley, Niall Greig Fulton),
Official Site
Black comedy about a comedian whose past is unearthed.
World Premiere
Fish Tank
(Country: UK; Year: 2009; Director: Andrea Arnold; Writer: Andrea Arnold; Stars: Michael Fassbender, Harry Treadaway, Kierston Wareing, Jason Maza, Katie Jarvis, Jack Gordon, Charlotte Collins, Brooke Hobby, Chelsea Chase),
Official Site
,
Trailer
A bored 15-year-old girl collides with her mother's frustrating but charismatic boyfriend.
UK Premiere
Kicks
(Country: UK; Year: 2009; Director: Lindy Heymann; Writer: Leigh Campbell, from a story by Laurence Coriat; Stars: Kerrie Hayes, Nichola Burley, Jamie Doyle, Laura Wallace, Sarah Jane Buckley, Nick Moss, Derek Hicks, Gary Cargill, Chris Lindon),
Official Site
,
Trailer
When a footy star announces a transfer abroad two female fans aim to change his mind... no matter what.
World Premiere
Moon
(Country: UK; Year: 2009; Director: Duncan Jones; Writer: Duncan Jones, Nathan Parker; Stars: Sam Rockwell, Kevin Spacey, Matt Berry, Kaya Scodelario, Benedict Wong, Malcolm Stewart, Dominique McElligott, Robin Chalk),
Official Site
,
Trailer
An astronaut starts to lose the plot at the end of a mission to the moon - but is there something else going on? Plus read our exclusive interview with
Duncan Jones
International Premiere
My Last Five Girlfriends
(Country: UK; Year: 2008; Director: Julian Kemp; Writer: Alain de Botton, Julian Kemp; Stars: Brendan Patricks, Naomie Harris, Kelly Adams, Cécile Cassel, Jane March, Edith Bukovics, Michael Sheen, Mark Benton, Chris Gascoyne, Johnny Ball)
A suicidal man considers the five women he has loved and lost.
European Premiere
Running In Traffic
(Country: UK; Year: 2009; Director: Dale Corlett; Writer: Dale Corlett, Bryan Larkin; Stars: Bryan Larkin, Anna Kerth, Kenneth Cranham, Ross Maxwell, Atta Yaqub, Anne Downie, Douglas Russell, Mark Prendergast, Marnie Baxter, Elaine Blair, Tony Greengrass, Ian Morrison, Marc Twynholm, Natasha Robertson, Carolyn Calder)
Parallel lives spiral out of control.
World Premiere
Unmade Beds
(Country: UK; Year: 2009; Director: Alexis Dos Santos; Writer: Alexis Dos Santos; Stars: Fernando Tielve, Déborah François, Michiel Huisman, Iddo Goldberg, Richard Lintern, Katia Winter, Leonardo Brzezicki, Alexis Dos Santos, Lucy Tillet, Al Weaver),
Official Site
Two young foreigners find romance in the vibrant, artistic underground of London's East End.
UK Premiere