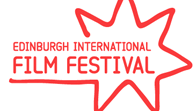 The programmers say: "Daring experiments in film form, from teh innovators of the visual art world."




View other Edinburgh International Film Festival Films by strand: British Gala, Director's Showcase, Document, Film Festival Under The Stars, Gala, Night Moves, Retrospective: Roger Corman, Rosebud, Shorts, Special Screenings, Under The Radar
Black Box Shorts 1: Space And Place
(Director: Various; Writer: Various)
Selection of experimental short film demonstrating "innovative approaches to interior and exterior space".
Black Box Shorts 2: Materials And Materiality
(Year: 2009; Director: Various; Writer: Various)
Experimental films which all respond to the digital revolution.
Nakba
(Country: Belgium; Year: 2009; Director: Max Francos)
Documentary charting the story of the Palestinian exodus and 1948 Arab-Israeli war. Screening with: All The House (Haditha Massacre), Infamy, In Transit, Sunroof (Benazir Bhutto Assassination) and Vita.
West Point
(Country: France; Year: 2008; Director: Laurence Rebouillon; Stars: Ronayette Isabelle, Cerf Bernard, Pontier Agnès, Leysen Johan)
A brother and sister attempt to repair their relationship and reconcile themselves with the truth about their mother's murder.