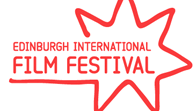 The EIFF programme says: "We roll out the red carpet, invite the photographers and don our best bib and tucker for these talent-filled, blue chip movies."
View other Edinburgh International Film Festival Films by strand: Black Box, British Gala, Directors' Showcase, Document, Late Night Romps, Mirrorball, Retrospective: Michael Powell, Rosebud, Shorts, Special Events
36 (36 Quai Des Orfevres)
(Country: France; Year: 2004; Director: Olivier Marchal; Writer: Dominique Loiseau, Frank Mankus; Stars: Daniel Auteuil, Gérard Depardieu, André Dussollier, Roschdy Zem, Valeria Golino, Daniel Duval, Francis Renaud, Catherine Marchal, Guy Lecluyse, Alain Figlarz, Vincent Moscato)
Power play and dirty tricks in the French police force.
UK Premiere
The Beat That My Heart Skipped (De Battre Mon Coeur S'est Arrete, The Beat My Heart Skipped)
(Country: France; Year: 2004; Director: Jacques Audiard; Writer: Jacques Audiard, Tonino Benacquista, based on the film Fingers, written and directed by James Toback; Stars: Romain Duris, Niels Arestrup, Linh Dan Pham, Aure Atika, Emmanuelle Devos, Jonathan Zaccai, Gilles Cohen, Anton Yakovlev, Melanie Laurent)
A young heavy, following in his father's violent footsteps yearns for something more.
UK Premiere
The Business
(Country: UK; Year: 2005; Director: Nick Love; Writer: Nick Love; Stars: Danny Dyer, Tamer Hassan, Geoff Bell, Georgina Chapman, Eddioe Weber, Adam Bolton, Linda Henry, Roland Manookian, Arturo Venegas, Camille Coduri)
In the mid-80s a young man falls foul of a gangster and is sent to take money to an ex-con in Spain, who invites him to join his team.
Closing Night Film. UK Premiere
Dominion (Dominion: Prequel To The Exorcist)
(Country: US; Year: 2004; Director: Paul Schrader; Writer: William Peter Blatty, William Wisher Jnr, Caleb Carr; Stars: Stellan Skarsgard, Gabriel Mann, Clara Bellar, Billy Crawford, Ralph Brown, Israel Adurama, Andrew French, Antonie Kamerling, Julian Wadham, Eddie Osei)
Before The Exorcist came the demon Pazuzu.
UK Premiere
Fateless (Sorstalansag)
(Country: Hungary/Germany/UK; Year: 2005; Director: Lajos Koltai; Writer: Imre Kertesz, based on the novel by Imre Kertesz; Stars: Marcell Nagy, Aron Dimeny, Andras M. Kecskes, Josef Gyabronka, Endre Harkanyi, Daniel Craig)
Hungarian teenager discovers a certain "happiness" in the Nazi death camps.
UK Premiere
George A Romero's Land Of The Dead (Land of the Dead)
(Country: US; Year: 2005; Director: George A Romero; Writer: George A Romero; Stars: Simon Baker, John Leguizamo, Asia Argento, Dennis Hopper, Robert Joy, Eugene Clark, Joanne Boland, Tony Nappo, Jennifer Baxter, Boyd Banks)
The creator of the zombie genre returns with an allegory of Bush's abuses in Iraq.
International Premiere
Kinky Boots
(Country: UK; Year: 2005; Director: Julian Jarrold; Writer: Geoff Deane, Tim Firth; Stars: Chiwetel Ejiofor, Joel Edgerton, Nick Frost, Sarah Jane Potts, Jemima Rooper, Linda Bassett)
Shoemaker opts for drastic footwear design in a bid save family business.
Marilyn Hotchkiss' Ballroom Dancing And Charm School
(Country: US; Year: 2005; Director: Randall Miller; Writer: Randall Miller, Jody Savin; Stars: Robert Carlyle, Marisa Tomei, John Goodman, Mary Steenburgen, David Paymer, Donny Wahlberg, Danny DeVito, Sean Astin, Adam Arkin, Sonia Braga, Ernie Hudson, Elden Henson)
A sad baker helps a dying motorist and discovers that he's not the only one who can't dance.
UK Premiere
Saraband
(Country: Sweden, Italy, Germany, Finland, Denmark, Austria; Year: 2003; Director: Ingmar Bergman; Writer: Ingmar Bergman; Stars: Liv Ullman, Erland Josephson, Borje Ahlstedt, Julia Defvenius, Gunnel Fred)
Ingmar Bergman returns to Scenes From A Marriage 30 years on.
Scottish Premiere
Serenity
(Country: US; Year: 2005; Director: Joss Whedon; Writer: Joss Whedon; Stars: Nathan Fillion, Gina Torres, Alan Tudyk, Morena Baccarin, Adam Baldwin, Jewel Staite, Sean Maher, Summer Glau, Ron Glass, Chiwetel Ejiofor, David Krumholtz)
Buffy's creator does battle with the Reavers in space, as earthlings move off their overcrowded planet.
World Premiere
Wah-Wah
(Country: UK/France/South Africa; Year: 2005; Director: Richard E Grant; Writer: Richard E Grant; Stars: Gabriel Byrne, Miranda Richardson, Nicholas Hoult, Emily Watson, Julie Walters, Celia Imrie, Julian Wadham, Fenella Woolgar, Sid Mitchell, Zachary Fox)
A boy grows up in a broken family as the winds of change blow through Swaziland.
World Premiere
When Will I Be Loved
(Country: US; Year: 2004; Director: James Toback; Writer: James Toback; Stars: Neve Campbell, Fred Weller, Ashley Shelton, James Toback, Alex Feldman, Brandon Sommers, Oliver 'Power' Grant, Mike Tyson, James Parris, Cara Hamill, Christina Rotholz)
A woman, sick of the way she is treated by her boyfriend, begins to explore her sexuality.
UK Premiere