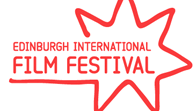 The EIFF programme says: "Now in its third year, Black Box is dedicated to bringing you the most arresting and unusual work from visual artists working in video and film."
View other Edinburgh International Film Festival Films by strand: British Gala, Directors' Showcase, Document, Gala, Late Night Romps, Mirrorball, Retrospective: Michael Powell, Rosebud, Shorts, Special Events
Black Box: The Syntax
()
A "selection of films about the grammar of filmmaking". Featuring: ( ) (Morgan Fisher), Approach (Greg King), Dissolve (Aaron Valdez), Established (Thomas Aigelsreiter), Hidden Inside The Mountains (Laurie Anderson), Mirror Mechanics (Siegfried A Fruhauf, Poetry And Truth (Peter Kubelka).
Sugar
(Country: US/Ireland; Year: 2005; Director: Patrick Jolley, Reynold Reynolds; Writer: Patrick Jolley, Reynold Reynolds, Samara Golden; Stars: Samara Golden, Nelson Nelson)
A horrific discovery in a one room apartment leads into a surreal, claustrophobic nightmare.