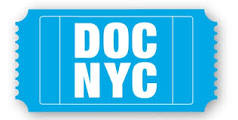 View other DOC NYC Films by strand: American Perspectives, Art + Design, Behind The Scenes, Centerstage, Fight The Power, International Perspectives, Metropolis, Modern Family, New World Order, Science Non-Fiction, Sonic Cinema, Special Events, True Crime, Viewfinders, Wild Life
Abacus: Small Enough To Jail
(Country: US; Year: 2016; Director: Steve James; Stars: Neil Barofsky, Ti-Hua Chang, Jiayang Fan, Roman Fuzaylov, Polly Greenberg, Linda Hall, Don Lee, David Lindorff, Kevin Puvalowski, Chanterelle Sung, Heather Sung, Hwei Lin Sung, Jill Sung, Thomas Sung, Vera Sung)
Chronicle of the legal battle between the Manhattan DA's Office and Abacus Federal Savings of Chinatown, the only bank that was actually prosecuted in the aftermath of the 2008 financial crisis.
Chasing Coral
(Country: US; Year: 2017; Director: Jeff Orlowski)
Coral reefs around the world are vanishing at an unprecedented rate. A team of divers, photographers and scientists set out on a thrilling ocean adventure to discover why and to reveal the underwater mystery to the world.
City Of Ghosts
(Country: US; Year: 2017; Director: Matthew Heineman)
The citizen journalists risking their lives to report on atrocities within in Syria.
Dina
(Country: US; Year: 2017; Director: Dan Sickles, Antonio Santini)
An unconventional love story.
Faces Places (Visages, Villages)
(Country: France; Year: 2017; Director: Agnès Varda, JR)
The director and photgrapher travel through France as their friendship blossoms.
The Final Year
(Country: US; Year: 2017; Director: Greg Barker)
The final year of President Obama's foreign policy administration.
NYC premiere. Opening gala
The Force
(Country: US; Year: 2016; Director: Peter Nicks; Writer: Linda Davis, Lawrence Lerew, Peter Nicks)
This cinema verité look at the long-troubled Oakland Police Department goes deep inside their struggles to confront federal demands for reform, a popular uprising following events in Ferguson and an explosive scandal. World premiere
Icarus
(Country: US; Year: 2017; Director: Bryan Fogel)
A documentarian investigating doping in cycling accidentally uncovers an international Olympic scandal.
Jane
(Country: US; Year: 2017; Director: Brett Morgen; Writer: Brett Morgen)
Documentary about primatologist Jane Goodall.
KEDi
(Country: Turkey, US; Year: 2016; Director: Ceyda Torun; Stars: Bülent Üstün, Mine Sogut, Elif Nursad Atalay, Sari, Bengü, Aslan Parçasi, Psikopat, Deniz, Gamsiz, Duman)
A documentary following seven different cats through the streets of Istanbul.
One Of Us (Einer Von Uns)
(Year: 2015; Director: Stephan Richter )
Julian, a 14-year old teenager, dies surrounded by the colorful products of a huge supermarket. The film is based on a true story.
Risk
(Country: Germany, US; Year: 2016; Director: Laura Poitras; Stars: Julian Assange, Sarah Harrison, Jacob Appelbaum)
Documentary about Wikileaks founder Julian Assange.
Step
(Year: 2016; Director: Amanda Lipitz)
The senior year of a girls' high school step team in inner-city Baltimore is documented, as they try to become the first in their families to attend college. The girls strive to make their dancing a success against the backdrop of social unrest in their troubled city.
Strong Island
(Country: US, Denmark; Year: 2017; Director: Yance Ford)
The filmmaker investigates the shooting of his brother.
The B-Side: Elsa Dorfman's Portrait Photography
(Country: US; Year: 2016; Director: Errol Morris; Stars: Elsa Dorfman)
Documentary about the life and work of the photographer.