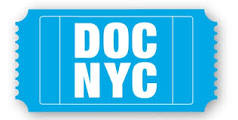 View other DOC NYC Films by strand: American Perspectives, Art + Design, Centerstage, Fight The Power, International Perspectives, Metropolis, Modern Family, New World Order, Science Non-Fiction, Sonic Cinema, Special Events, The Short List, True Crime, Viewfinders, Wild Life
Blue Velvet Revisited
(Country: US, Germany, Slovenia; Year: 2016; Director: Peter Braatz; Writer: Peter Braatz; Stars: David Lynch)
Documentary about the making of Lynch's classic.
NYC premiere
Jim & Andy: The Great Beyond - The Story of Jim Carrey & Andy Kaufman Featuring a Very Special, Contractually Obligated Mention of Tony Clifton
(Country: US, Canada; Year: 2017; Director: Chris Smith; Stars: Jim Carrey)
A behind-the-scenes look at how Jim Carrey adopted the persona of idiosyncratic comedian Andy Kaufman on the set of Man on the Moon.
NYC premiere
King Cohen
(Country: US; Year: 2017; Director: Steve Mitchell; Stars: Martin Scorsese, JJ Abrams, John Landis, Joe Dante, Rick Baker)
The true story of writer, producer, director, creator and all-around maverick, Larry Cohen.
NYC premiere
Scotty And The Secret Of Hollywood
(Country: US; Year: 2017; Director: Matt Tyrnauer; Stars: Peter Bart, Scotty Bowers, William Mann, Robert Hofler)
A portrait of Scotty Bowers, whose bestselling memoir chronicled his decades spent as sexual procurer to the stars.
US premiere
Saving Brinton
(Country: US; Year: 2017; Director: Tommy Haines, Andrew Sherburne; Stars: Michael Zahs, Rick Altman, Jan Boland, Carey Bostian, Serge Bromberg, John Dowdall, Kathryn Fuller-Seeley, Greg Prickman, Harvey Solberger, Mitch Thompson, George R. Willeman, Elaine Zahs, Julie Zahs)
When an eccentric collector discovers the showreels of the man who brought moving pictures to the Heartland, he begins a journey to restore the legacy of America's greatest barnstorming movieman.
NYC premiere