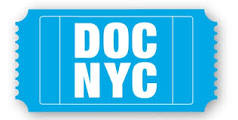 View other DOC NYC Films by strand: American Perspectives, Art + Design, Behind The Scenes, Centerstage, Fight The Power, International Perspectives, Metropolis, Modern Family, New World Order, Science Non-Fiction, Special Events, The Short List, True Crime, Viewfinders, Wild Life
Streetlight Harmonies and David Bowie: The Last Five Years
The Beatles, Hippies And Hells Angels: Inside The Crazy World Of Apple
(Country: US, UK; Year: 2017; Director: Ben Lewis)
Story of the formation of the Beatles Apple Corps and the firm's subsequent investments.
North American premiere
Bill Frisell, A Portrait
(Country: Australia; Year: 2017; Director: Emma Franz; Writer: Emma Franz; Stars: Paul Simon, Bonnie Raitt, Hal Willner, Michael Gibbs, John Zorn, Bill Frisell, Jason Moran, Jack DeJohnette, Joey Baron, Nels Cline, Jim Hall)
Profile of the Grammy-winning guitarist.
NYC premiere
David Bowie: The Last Five Years
(Country: UK; Year: 2017; Director: Francis Whately; Stars: David Bowie, Earl Slick, Gail Ann Dorsey, Gerry Leonard, Catherine Russel, Sterling Campbell, Tony Visconti, Zachary Alford, David Torn, Geoff MacCormack, Mike Garson, Ava Cherry, Carlos Alomar, Reeves Gabrels, Floria Sigismondi)
The creative final years of the singer.
US premiere
The Godfathers Of Hardcore
(Country: US, France, Germany, Italy, Netherlands, Belgium, Switzerland, Cuba; Year: 2017; Director: Ian McFarland; Stars: Vinnie Stigma, Roger Miret)
Documentary charting the careers of Roger Miret and Vinnie Stigma from the band Agnostic Front.
World premiere
Hello Hello Hello: Lee Ranaldo: Electric Trim
(Country: US; Year: 2017; Director: Fred Riedel; Stars: Nels Cline, Jonathan Lethem, Lee Ranaldo, Steve Shelley, Sharon Van Etten),
Official Site
Documenting Sonic Youth guitarist Lee Ranaldo as he makes a concept album.
NYC premiere
Itzhak
(Country: US, Israel; Year: 2017; Director: Alison Chernick; Stars: Itzhak Perlman)
A look at the life, work and religious heritage of violinist Itzhak Perlman.
NYC premiere
Streetlight Harmonies
(Country: US; Year: 2017; Director: Brent Wilson; Writer: George Bellias, Brent Wilson; Stars: Lance Bass, Brian McKnight, Anthony Gourdine)
Story of the rise of Doo wop.
World premiere