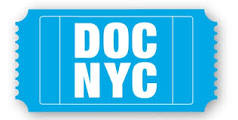 View other DOC NYC Films by strand: American Perspectives, Art + Design, Behind The Scenes, Centerstage, Fight The Power, International Perspectives, Modern Family, New World Order, Science Non-Fiction, Sonic Cinema, Special Events, The Short List, True Crime, Viewfinders, Wild Life
Antonio Lopez 1970: Sex Fashion & Disco (Antonio Lopez 1970: Sex Fashion And Disco)
(Country: US; Year: 2017; Director: James Crump; Writer: James Crump; Stars: Jessica Lange, Patti D'Arbanville, Grace Jones, Jerry Hall, Juan Ramos, Karl Lagerfeld, Joan Juliet Buck, Michael Chow, Tina Chow, Yves Saint Laurent, Grace Coddington, Pat Cleveland, Bill Cunningham, Jane Forth, Bob Colacello, Corey Tippin)
Documentary about the fashion illustrator.
North American premiere
Cradle Of Champions
(Country: US; Year: 2017; Director: Bartle Bull; Stars: Teddy Atlas, Nisa Rodriguez, Brian Adams, Christine Ciccone, Joe Higgins, James Wilkins, Julio Salinas Albino, Steve Lorenzo, Pat Russo, Duquan Chambers, Gary Starks Sr., Derrick Farmer, Titus Williams)
The story of young fighters taking part in the Golden Gloves amateur boxing tournament.
NYC premiere
The Iron Triangle
(Country: US; Year: 2017; Director: Prudence Katze, William Lehman; Stars: David Harvey, Mindy Fullilove, Roberta Gratz, Doug Henwood, Sergio Aguirre, Gerald Antonacci, Eve Baron, Charles Barron, Richard Brown, Jose Calamanca, Ivan Contreras, Bettina Damiani, Julissa Ferreras, Juan Garcia Guererro, Dan Halloran)
Story of a group of car repair shops that fought gentrification.
World premiere
Miracle On 42 Street
(Country: US; Year: 2017; Director: Alice Elliott; Writer: Joal Ryan, Steve Ryfle; Stars: Samuel L Jackson, Larry David, Angela Lansbury, Giancarlo Esposito, Terrence Howard, Donald Faison, Alicia Keys, Estelle Parsons, James Vallely, Kenny Kramer, Tannis Vallely)
The story of Manhattan Plaza, the renowned experiment in subsidised housing catering to people in the arts.
World premiere
Oh, Rick!
(Country: US; Year: 2017; Director: Dustin Sussman, Aaron Rosenbloom; Stars: Rick Crom, Louis C.K., Ray Romano, Bill Burr, Jon Stewart, Colin Quinn, Jim Norton, Dan Soder, Jeffrey Ross, Tom Papa, Robert Kelly, Judy Gold, Allan Havey, Brian Koppelman, Dave Attell)
Portrait of Rick Crom, comedy's everyman, was the long-running emcee at the Comedy Cellar in New York City's Greenwich Village.
World premiere
Still Waters
(Country: UK; Year: 2017; Director: Peter Gordon)
Tracking the work of an after-school programme in Bushwick.
World premiere
Vigilante: The Incredible True Story Of Curtis Sliwa And The Guardian Angels
(Country: US; Year: 2017; Director: David Wexler; Writer: David Wexler; Stars: Curtis Sliwa)
The story of the man who formed a crime-fighting group named the Guardian Angels.
World premiere