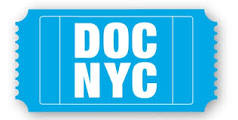 View other DOC NYC Films by strand: American Perspectives, Art + Design, Behind The Scenes, Centerstage, Fight The Power, International Perspectives, Metropolis, New World Order, Science Non-Fiction, Sonic Cinema, Special Events, The Short List, True Crime, Viewfinders, Wild Life
6 Weeks To Mother's Day
(Country: US; Year: 2017; Director: Marvin Blunte),
Official Site
Story of a Thai school for under-privileged children, and the kids' plan to honour their founder.
World premiere
Amazona
(Country: Colombia; Year: 2017; Director: Clare Weiskopf, Nicolas van Hemelryck; Writer: Nicolas van Hemelryck, Gustavo Vasco, Clare Weiskopf)
A story of a mother and daughter trying to heal the wounds of the past.
North American premiere
Elish's Notebooks
(Country: Israel; Year: 2017; Director: Golan Rise; Writer: Golan Rise)
After the death of their emotionally distant mother, Elisheva Rise, her seven children discover a secret cache of journals all written from the perspective of her children.
International premiere
Harmony
(Country: Russia; Year: 2017; Director: Lidia Sheinin; Stars: Nina Petrovna, Nadya Kestner, Artem Kestner, Vlad Kestner, Roma Kestner, Nastya Kestner, Artur Kestner)
In need for a caregiver, an isolated old woman is forced to share her flat with her neice and four young children.
North American premiere
Life To Come
(Country: Belgium; Year: 2016; Director: Claudio Capanna; Writer: Claudio Capanna)
A portrait of parenting against the odds, tracking the progress of prematurely born twins.
US premiere
Lots Of Kids, A Monkey And A Castle (Muchos hijos, un mono y un castillo)
(Country: Spain; Year: 2017; Director: Gustavo Salmerón)
Julita always wanted lots of kids, a monkey, and a castle. After finally realizing these wishes, however, her family loses their property in the economic crisis. But they have not lost the disarming ease and kindheartedness that mark their domestic squabbling.
NYC premiere
Plot 35
(Country: France; Year: 2017; Director: Eric Caravaca)
French actor-turned-director Eric Caravaca unearths personal family history in search of his sister Charlotte, who died as a toddler before he was born.
North American premiere. New climate
Thank You For Coming
(Country: US; Year: 2017; Director: Sara Lamm; Writer: Sara Lamm)
Filmmaker's journey to discover her biological father, after discovering she was conceived via sperm donor.
NYC premiere