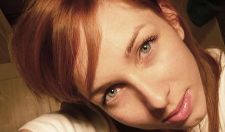 Documentary Life In Movement
Back in 2012 with a new name and new venues FilmFest Australia will run from September 14 to 23 at Clapham and Hackney Picturehouses.
It opens with the European premiere of Ryan Kwanten starrer Not Suitable For Children. The festival will also feature the European premiere of Any Questions For Ben? and the UK premiere's of Swerve and The Eye Of The Storm. Documentaries include the celebration of choreographer Tanja Liedtke Life In Movement.
View Films by Strand:
View previous years coverage of the FilmFest Australia festival:
Australia Latest Reviews
FilmFest Australia Features
Documenting the dance of life
Life in Movement co-director Bryan Mason talks about his very personal documentary about choreographer Tanja Liedtke.
Stormy relationships
Geoffrey Rush, Fred Schepisi and Alexandra Schepisi talk about The Eye Of The Storm.