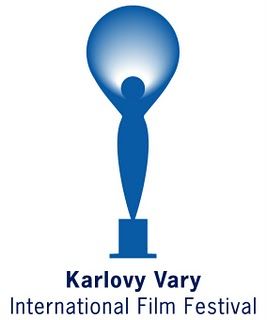 View other Karlovy Vary International Film Festival Films by strand: Another View, Czech Films 2018–2019, Documentary Competition, East Of The West, Future Frames: Generation NEXT of European Cinema, Horizons, Imagina, Liberated, Midnight Screenings, Official Selection - Competition, Out Of The Past, People Next Door, Tribute to Youssef Chahine
After The Wedding
(Country: US; Year: 2019; Director: Bart Freundlich; Writer: Susanne Bier, Bart Freundlich; Stars: Michelle Williams, Julianne Moore, Billy Crudup, Will Chase, Eisa Davis, Abby Quinn, Azhy Robertson, Doris McCarthy, Susan Blackwell, John DiRenzo, Alex Esola, Greta Quispe, Mackenzie Owens, Amelia Workman, Ron Simons)
When a woman seeking funds for an Indian orphanage heads to NYC to meet a wealthy benefactor, the past collides with the present.
The Downfall Of The Secluded Berhof (Zánik samoty Berhof, End of the Lonely Farm Berghof)
(Country: Czechoslovakia; Year: 1984; Director: Jirí Svoboda; Writer: Vladimír Körner, Vladimír Körner, Jirí Svoboda; Stars: Jana Brejchová, Radoslav Brzobohatý, Vladimír Huber, Milan Knazko, Petronela Kolevská, Lubomír Kostelka, Ladislav Krivácek, Miroslav Machácek, Jaroslav Mares, Stefan Misovic, Leon Niemczyk, Jerzy Nowak, Viteszlav Pohanka, Marek Probosz, Josef Sebek)
The war is finally over but the atmosphere is still tense. Ulrika lives in a secluded spot in the mountains near the German border, condemned to coexist with her boorish father after her mother's death. One day a German nun bursts into the house accompanied by three young Wehrmacht soldiers; she has to get them back home whatever the cost.
Forman Vs Forman
(Country: Czech Republic; Year: 2019; Director: Helena Trestikova, Jakub Hejna)
Documentary about the director.
Jiří Suchý - Tackling Life with Ease (Jiří Suchý – Lehce s životem se prát)
(Country: Czech Republic; Year: 2019; Director: Olga Sommerová)
Profile of Jiří Suchý. Theatre personality, musician, poet, writer, graphic artist, collector, citizen. One of the key figures of the domestic cultural scene over the last six decades and a tireless campaigner for the enrichment of the Czech language.
World premiere
Late Night
(Country: US; Year: 2019; Director: Nisha Ganatra; Writer: Mindy Kaling; Stars: Emma Thompson, Amy Ryan, John Lithgow, Mindy Kaling, Denis O'Hare, Max Casella, Hugh Dancy, Megalyn Echikunwoke, Reid Scott, Paul Walter Hauser, Faith Logan, John Early, Doris McCarthy, Billy Peck, Luke Slattery)
A late-night talk show host's world is turned upside down when she hires her only female staff writer. Originally intended to smooth over diversity concerns, her decision has unexpectedly hilarious consequences as the two women separated by culture and generation are united by their love of a biting punchline.
Learning To Drive
(Country: US; Year: 2014; Director: Isabel Coixet; Writer: Sarah Kernochan; Stars: Ben Kingsley, Grace Gummer, Patricia Clarkson, Jake Weber, John Hodgman, Sarita Choudhury, Samantha Bee, Matt Salinger, Daniela Lavender, Michael Mantell, Avi Nash, Jessie Nagpal, Jonathan C. Kaplan, Bryan Burton, Randy Graff)
Jolted by her husband leaving her, a writer decides to learn to drive.
The Myth Of Fingerprints
(Country: US; Year: 1997; Director: Bart Freundlich; Writer: Bart Freundlich; Stars: Randee Allen, Arija Bareikis, Justin Barreto, Chris Bauer, Nicholas Bourgeois, Tom Cumler, Blythe Danner, Hope Davis, Christopher Duva, Kelsey Gunn, Laurel Holloman, Brian Kerwin, James Le Gros, Julianne Moore, Polly Pelletier)
Trouble brews when a family get together for Thanksgiving.
Pavarotti
(Country: UK, US; Year: 2019; Director: Ron Howard; Writer: Cassidy Hartmann, Mark Monroe; Stars: Spike Lee, Princess Diana, Luciano Pavarotti, Phil Donahue, Stevie Wonder, Bono, Plácido Domingo, Nelson Mandela, Zubin Mehta, José Carreras, Nicoletta Mantovani, Madelyn Renée Monti, Kofi Annan, Joan Sutherland, Harvey Goldsmith)
Documentary about the Italian tenor.
The Sleepers (Bez vědomí)
(Country: Czech Republic; Year: 2019; Director: Ivan Zachariás; Writer: Ondrej Gabriel; Stars: David Nykl, Tatiana Pauhofová, David Nykl, Tatiana Pauhofová)
October 1989. Violinist Marie and her politically engaged husband set out from London for Prague. But was their decision to dive into the pre-revolutionary chaos perhaps a bit too hasty? HBO spy mini-series.
World premiere
Spider-Man: Far From Home
(Country: US; Year: 2019; Director: Jon Watts; Writer: Steve Ditko, Stan Lee, Chris McKenna, Erik Sommers; Stars: Zendaya, Angourie Rice, Tom Holland, Jon Favreau, Jake Gyllenhaal, Samuel L. Jackson, Cobie Smulders, Marisa Tomei, Martin Starr, J.K. Simmons, Numan Acar, Jacob Batalon, Remy Hii, Michael Mando, Hemky Madera)
Peter Parker's European holiday turns into a fight against the Elementals.