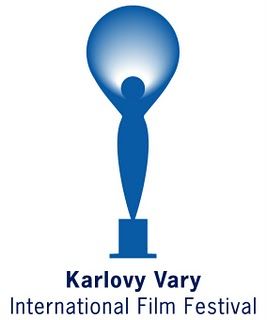 View other Karlovy Vary International Film Festival Films by strand: Another View, Czech Films 2018–2019, Documentary Competition, East Of The West, Future Frames: Generation NEXT of European Cinema, Horizons, Imagina, Liberated, Midnight Screenings, Official Selection - Competition, Out Of The Past, Special Events, Tribute to Youssef Chahine
Carte Blanche
(Country: Poland; Year: 2015; Director: Jacek Lusinski; Writer: Jacek Lusinski; Stars: Andrzej Chyra, Urszula Grabowska, Arkadiusz Jakubik, Eliza Rycembel, Tomasz Zietek, Dorota Kolak, Andrzej Blumenfeld, Maria Chwalibóg, Wojciech Pszoniak, Jerzy Rogalski, Ewa Bakalarska, Kaja Lusinska, Adam Tomaszewski, Anna Teresa Nowak, Andrzej Szopa)
The true story of a high-school history teacher who decides to hide a progressive sight loss from everyone.
Don't Worry, He Won't Get Far On Foot
(Country: US; Year: 2018; Director: Gus Van Sant; Writer: John Callahan, Gus Van Sant; Stars: Joaquin Phoenix, Jonah Hill, Rooney Mara, Jack Black, Beth Ditto, Olivia Hamilton, Udo Kier, Kim Gordon, Carrie Brownstein, Emilio Rivera, Ken Tatafu, Angelique Rivera, Rebecca Rittenhouse, Anne Lane, Rebecca Field)
Portrait of cartoonist John Callahan and his battle with alcoholism.
Marie's Story (Marie Heurtin)
(Country: France; Year: 2014; Director: Jean-Pierre Améris; Writer: Jean-Pierre Améris, Philippe Blasband; Stars: Isabelle Carré, Brigitte Catillon, Laure Duthilleul, Martine Gautier, Sonia Laroze, Patricia Legrand, Christophe Tourrette, Gilles Treton, Ariana Rivoire)
Biopic about a woman who was born deaf and blind.
Mimi & Lisa: Christmas Light Mystery
(Country: Slovakia, Czech Republic; Year: 2018; Director: Iva Sebestova; Writer: Katarína Kerekesová, Katarína Moláková, Iva Sebestova)
Animation about two friends, one of whom is blind.
Rolling To You (Tout Le Monde Debout)
(Country: France, Belgium; Year: 2018; Director: Franck Dubosc; Writer: Franck Dubosc, Declan May; Stars: Franck Dubosc, Alexandra Lamy, Elsa Zylberstein, Gérard Darmon, Caroline Anglade, Laurent Bateau, Claude Brasseur, François-Xavier Demaison, Léticia Belliccini, Christophe Canard, Sam Chemoul, Michel Chesneau, Francis Coffinet, Carlos Fernandes, Marion Henin)
A man pretends to be a wheelchair user in a bid to seduce a woman... but his scheme goes awry.
Wonderstruck
(Country: US; Year: 2017; Director: Todd Haynes; Writer: Brian Selznick, based on his novel; Stars: Amy Hargreaves, Michelle Williams, Julianne Moore, Oakes Fegley, Tom Noonan, Cory Michael Smith, James Urbaniak, Marko Caka, Damian Young, Hays Wellford, Morgan Turner, Ekaterina Samsonov, Brian Berrebbi, Michael Wren Gucciardo, Jaden Michael)
Ben and Rose are children from two different eras who secretly wish their lives were different. Both set out on quests.