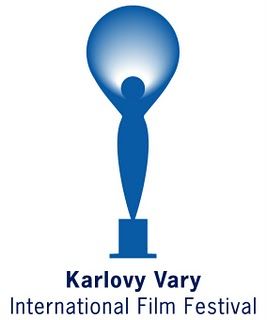 View other Karlovy Vary International Film Festival Films by strand: Another View, Czech Films 2018–2019, Documentary Competition, East Of The West, Future Frames: Generation NEXT of European Cinema, Horizons, Imagina, Liberated, Midnight Screenings, Official Selection - Competition, People Next Door, Special Events, Tribute to Youssef Chahine
The Barnabáš Kos Case (Prípad Barnabás Kos)
(Country: Czechoslovakia; Year: 1965; Director: Peter Solan; Writer: Peter Karvas, based on the novel by Albert Marencin; Stars: Jan Bzduch, Josef Kemr, Jarmila Kostova, Dagmar Kákosová, Viliam Polónyi, Jaroslav Rozsíval, Milivoj Uzelac)
A triangle player in a symphonic orchestra is suddenly promoted to serve as its head, even though both he and his superiors deem him completely unfit for the task, leading to a satire on power.
Be Prepared!
(Country: Czechoslovakia; Year: 1923; Director: Svatopluk Innemann; Writer: František V Kučera; Stars: Karel Fiala, Luisa Hanková-Kučerová, Josef Šváb-Malostranský, Jan Fifka, František V. Kučera, Saša Dobrovolná)
Documenting a summer camp engaged in various exercises in proficiency, including lifesaving skills.
The Cremator (Spalovac mrtvol)
(Country: Czechoslovakia; Year: 1968; Director: Juraj Herz; Writer: Ladislav Fuks, Juraj Herz; Stars: Rudolf Hrusinsky, Vlasta Chramostova, Jana Stehnova, Milos Vognic, Jiri Menzel, Ilja Prachar)
A family man, with a passion for prostitutes and cleanliness, sees the Nazi party as the salvation of the world.
Detour
(Country: US; Year: 1945; Director: Edgar G Ulmer; Writer: Martin Goldsmith, Martin Mooney; Stars: Tom Neal, Ann Savage, Claudia Drake, Edmund MacDonald, Tim Ryan, Esther Howard, Pat Gleason, Don Brodie, Roger Clark, Eddie Hall, Harry Strang, Tom Neal, Ann Savage, Claudia Drake, Edmund MacDonald)
Film noir about a man who takes on a dead man's name only to find himself heading for trouble.
Husbands
(Country: US; Year: 1970; Director: John Cassavetes; Writer: John Cassavetes; Stars: Ben Gazzara, Peter Falk, John Cassavetes, Jenny Runacre, Jenny Lee Wright, Noelle Kao, John Kullers, Meta Shaw Stevens, Leola Harlow, Delores Delmar, Eleanor Zee, Claire Malis, Peggy Lashbrook, Eleanor Cody Gould, Sarah Felcher)
A trio of men embark on two days of partying after the untimely death of a friend.
Memory: The Origins of Alien
(Country: US; Year: 2019; Director: Alexandre O Philippe; Writer: Alexandre O Philippe; Stars: Mickey Faerch, Linda Rich, Mickey Faerch, Linda Rich)
The untold origin story behind Ridley Scott's Alien – rooted in Greek and Egyptian mythologies, underground comics, the art of Francis Bacon, and the dark visions of Dan O'Bannon and HR Giger.
The Other Side Of The Wind
(Country: US, France, Iran; Year: 2018; Director: Orson Welles; Writer: Oja Kodar, Orson Welles; Stars: John Huston, Robert Random, Peter Bogdanovich, Susan Strasberg, Oja Kodar, Joseph McBride, Lilli Palmer, Edmond O'Brien, Mercedes McCambridge, Cameron Mitchell, Paul Stewart, Peter Jason, Tonio Selwart, Alan Grossman, Geoffrey Land)
A film 50 years in the making, about an old-guard macho Hollywood director at the end of his tether.
Paths Of Glory
(Country: US; Year: 1957; Director: Stanley Kubrick; Writer: Stanley Kubrick, Calder Willingham, Jim Thompson, Humphrey Cobb; Stars: Kirk Douglas, Ralph Meeker, Adolphe Menjou, George Macready, Wayne Morris, Richard Anderson, Joe Turkel, Christiane Kubrick, Jerry Hausner, Peter Capell)
A soldier tries to stop the court martial of three of his men after a military advance goes awry.
Satantango
(Country: Hungary, Germany, Switzerland; Year: 1994; Director: Béla Tarr; Writer: László Krasznahorkai, Mihály Vig, Péter Dobai, Barna Mihók, László Krasznahorkai, Béla Tarr; Stars: Mihály Vig, Putyi Horváth, László feLugossy, Éva Almássy Albert, János Derzsi, Irén Szajki, Alfréd Járai, Miklós Székely B., Erzsébet Gaál, György Barkó, Zoltán Kamondi, Barna Mihók, Péter Dobai, András Bodnár, Erika Bók)
The autumn brings the return of a false prophet to an impoverished village.
What She Said: The Art Of Pauline Kael
(Country: US; Year: 2018; Director: Rob Garver; Stars: Pauline Kael, Sarah Jessica Parker)
A portrait of legendary film critic Pauline Kael which revisits late 20th Century cinema through her lens, using ample film clips, never-before-seen archive material, wide-ranging interviews and her writings
The White Caravan (Tetri karavani)
(Country: Soviet Union; Year: 1964; Director: Tamaz Meliava, Eldar Shengelaia; Writer: Merab Eliozishvili; Stars: Imedo Kakhiani, Ariadna Shengelaia, Giorgi Kikadze, Spartak Bagashvili, N. Kalapidini, Merab Eliozishvili, Kote Toloraia, Dodo Abashidze, Gogutsa Kuprashvili, Ioseb Taralashvili, Valentin Donguzashvili, A. Abovian, V. Bochorishvili, G. Isaeva, G. Khulordava)
Against a rugged landscape and the forces of nature, a group of shepherds, led by the experienced Martia, move their flock to winter pastures. Martia's son, Gela meets Maria, a fisher girl. They fall in love. But his obsession with living in the city ultimately prevails.