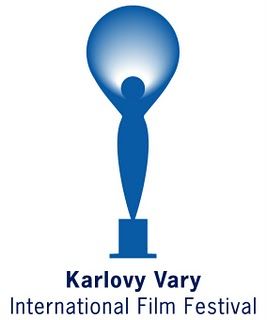 View other Karlovy Vary International Film Festival Films by strand: Another View, Czech Films 2018–2019, Documentary Competition, East Of The West, Future Frames: Generation NEXT of European Cinema, Horizons, Imagina, Liberated, Official Selection - Competition, Out Of The Past, People Next Door, Special Events, Tribute to Youssef Chahine
7 Reasons To Run Away (From Society)
(Country: Spain; Year: 2019; Director: Esteve Soler; Writer: Gerard Quinto, Esteve Soler; Stars: Alain Hernández, Sergi López, Emma Suárez, Lola Dueñas, Alex Brendemühl, Núria Gago, David Verdaguer)
The family, the tenant, the wedding, the businessman, the neighbors, the poor child and the run over. 7 black comedy stories about a dysfunctional society.
Alien (The Eighth Passenger)
(Country: UK; Year: 1979; Director: Ridley Scott; Writer: Dan O'Bannon, Ronald Shusett; Stars: Tom Skerritt, Sigourney Weaver, Ian Holm, John Hurt, Harry Dean Stanton, Yaphet Kotto, Veronica Cartwright)
Ridley Scott's fabulously frightening grimy spaceship classic.
First Blood (Rambo: First Blood)
(Country: US; Year: 1982; Director: Ted Kotcheff; Writer: Michael Kozoll, William Sackheim, Sylvester Stallone; Stars: Sylvester Stallone, Richard Crenna, Brian Dennehy, Bill McKinney, Jack Starrett, Michael Talbott, Chris Mulkey, John McLiam, Alf Humphreys, David Caruso, David L. Crowley)
Sylvester Stallone in first Rambo movie.
The Fog
(Country: US; Year: 1980; Director: John Carpenter; Writer: John Carpenter, Debra Hill; Stars: Adrienne Barbeau, Jamie Lee Curtis, Hal Holbrook, Janet Leigh)
A small town on the California coast is swathed in a mysterious fog containing the vengeful ghosts of shipwrecked sailors.
The Lodge
(Country: UK, US; Year: 2019; Director: Severin Fiala, Veronika Franz; Writer: Sergio Casci, Severin Fiala, Veronika Franz; Stars: Richard Armitage, Riley Keough, Alicia Silverstone, Jaeden Lieberher, Lia McHugh, Katelyn Wells, Lola Reid)
A young woman and her reticent new stepchildren find themselves isolated in the family's remote winter cabin, locked away to dredge up the mysteries of her dark past.
The Matrix
(Country: USA; Year: 1999; Director: Lilly Wachowski, Lana Wachowski; Writer: Lilly Wachowski, Lana Wachowski; Stars: Keanu Reeves, Laurence Fishburne, Carrie-Anne Moss, Hugo Weaving, Gloria Foster, Joe Pantoliano, Marcus Chong, Julian Arahanga, Matt Doran, Belinda McClory, Anthony Ray Parker)
Visually dazzling sci-fi thriller. Re-released in 4K restoration.
You Might Be The Killer
(Country: US; Year: 2018; Director: Brett Simmons; Writer: Covis Berzoyne, Brett Simmons, Sam Sykes, Thomas P. Vitale, Chuck Wendig; Stars: Fran Kranz, Alyson Hannigan, Brittany S. Hall, Jenna Harvey, Bryan Price, Patrick R. Walker, Jack Murillo, Sara Catherine Bellamy, Savannah DesOrmeaux, Carol Jean Wells, Peter Jaymes Jr., Olivia Jaye Brown, Jesse Gallegos, Clara Chong, Isaiah LaBorde)
A comic book store clerk becomes involved in the investigation of a series of summer camp killings.