Infinitely Polar Bear
DVD Review
A manic-depressive mess of a father tries to win back his wife by attempting to take full responsibility for their two young daughters.

My Nazi Legacy
DVD Review
A lawyer becomes fascinated with two men: both sons of famous Nazi Generals, and both with polar opposite views of their fathers' hand in the war.

Among Ravens
DVD Review
The introduction of a stranger to an annual gathering of friends and family throws strained relationships into sharp relief.

Partisan
DVD Review
A boy grows up in a commune, trained to become an assassin, and begins to doubt its leader.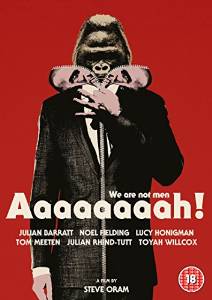 Aaaaaaaah!
DVD Review
Alpha Male Smith and his Beta, Keith, move to take over a local community. They hook up with restless Female, Denise, igniting a deadly feud in which emotions run high and deep-seated grudges resurface amongst the tribe. Are we not men?

The Angry Silence
DVD Review
A factory worker is ostracised after refusing to join a wildcat strike.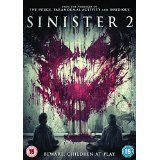 Sinister 2
DVD Review
The former police deputy from Sinister tries to hunt down and end the evil that killed his friend, and finds a family in danger.

North V South
DVD Review
A gangland Romeo and Juliet.