Spotlight
DVD Review
The true story of how The Boston Globe uncovered the massive scandal of child abuse and cover-up within the local Catholic Archdiocese.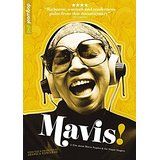 Mavis!
DVD Review
Story of Mavis Staples, whose group the Staple Singers helped fuel the civil rights movement.
Pink String And Sealing Wax
Blu-Ray Review
The wife of a pub landlord hatches a plot to escape his clutches with the help of the unwitting son of a domineering chemist.


Room
DVD Review
A five-year-old discovers there may be more to the world than the single room in which he has been raised.

Some Kind Of Hate
DVD Review
A bullied boy summons the spirit of a girl who killed herself after facing the same problem, and she sets out to wreak bloods vengeance on his tormentors.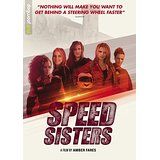 Speed Sisters
DVD Review
A documentary telling the stories of four young Palestinian women with a passion for driving fast cars.

Night Of The Living Deb
DVD Review
When an awkward girl wakes up with a pretty boy, she soon finds herself rejected - until he realises they're in the middle of a zombie apocalypse.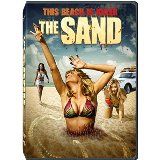 The Sand
DVD Review
Hungover students waking up on the beach discover that there's a giant alien monster underneath the sand - and it's hungry.