Almost Holy
DVD Review
On the streets of Ukraine, a pastor kidnaps children to try and save them from a life of drug abuse and destitution.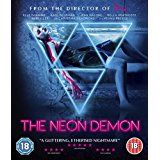 The Neon Demon
DVD Review
A young model faces jealous rivals in LA.


The Clan
DVD Review
The true story of the Puccio Clan. A family who kidnapped and killed people in the 80s.