Insidious: Chapter 3
DVD Review
In a prequel to the first two Insidious films, medium Elise helps a teenager who is desperate to contact her deceased mother.
San Andreas
DVD Review
A rescue pilot tries to save his family in the aftermath of a gigantic earthquake.


Drown
DVD Review
When a new lifeguard moves onto his patch and instantly becomes a hero, champion Len struggles with jealousy and with a sexual attraction that threatens his identity.

Night And The City
Blu-Ray Review
A small time American hustler in post war London takes on the hoodlum who runs the wrestling rackets.


The Passage
DVD Review
Young Australians setting out to disprove an urban legend find themselves caught up in a different supernatural horror.
The Houses Of Halloween
DVD Review
A group of young filmmakers tours the US in search of a truly scary Halloween haunted house attraction.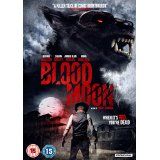 Blood Moon
DVD Review
A group of travellers captured by outlaws face a bigger threat - a creature known by natives as a skinwalker.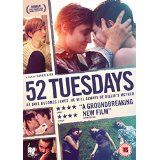 52 Tuesdays
DVD Review
Over the course of a year, a teenage girl adjusts to life as a woman while her mother adjusts to life as a man.