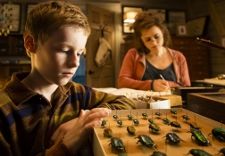 The Young And Prodigious T S Spivet will close the San Sebastian Film Festival
We're currently bringing you news and reviews direct from the Karlovy Vary International Film Festival in the Czech Republic.
We still have reviews coming in from the Edinburgh International Film Festival and the London East End Film Festival.
We're looking forward to this year's Frightfest.
See our complete festival archive.