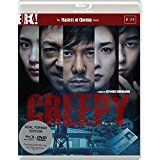 Creepy
DVD Review
An ex-cop is drawn into a missing persons case.


Julieta
DVD Review
A mother and daughter struggle to come to terms with grief.


Indochine
DVD Review
A plantation owner in Indochina finds herself in a love rivalry with her adopted daughter as France's colonial strength wanes.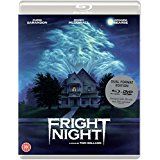 Fright Night
Blu-Ray Review
A teenager becomes obsessed by the idea that the sophisticated stranger living across the street is actually a vampire.

Almost Holy
DVD Review
On the streets of Ukraine, a pastor kidnaps children to try and save them from a life of drug abuse and destitution.