FILMS OUT THIS WEEK
Potentially false memories mean trouble this week in thriller Regression, an FBI agent takes on a cartel boss in Sicario, a man tries to win bck his girlfriend in We'll Never Have Paris and a dead girlfriend tries to keep her man in Nina Forever. The battle's lost and won for Macbeth - see what Michael Fassbender and Marion Cotillard told us about it - while an astronaut finds himself fighting to survive after being stranded in The Martian and a scriptwriter does something similar in biopic Trumbo. A mechanic rediscovers herself in Fidelio, Alice's Odyssey and a widower goes in on the ground floor as The Intern at a fashion house, while a boy bonds with a giraffe in Zarafa. In the documentary corner, The Nightmare explores sleep paralysis - see what director Rodney Ascher told us about it - the trial of a man who shot an unarmed teen features in 3½ Minutes, Ten Bullets, the story of Abkhazia is told in Letters To Max, and we tour London's drag scene in Dressed As A Girl. All this, plus we're bringing you coverage direct from the New York Film Festival, the London Film Festival and the Scottish Mental Health Arts And Film Festival.
TWITTER
Rodney Ascher takes us on a tour of The Nightmare Link
San Andreas comes out on DVD on Monday. We take a look at the extras Link
The Scottish Mental Health Arts and Film Festival opens today Link #WorldMentalHealthDay #SMHAFF
Personal crisis and loneliness in the face of advancing war are explored in short In The Distance Link #Curtocircuito2015
Follow us on Twitter.

NEW DVD HIGHLIGHTS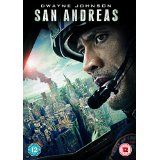 San Andreas
DVD Review
A rescue pilot tries to save his family in the aftermath of a gigantic earthquake.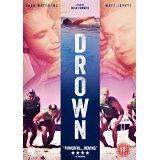 Drown
DVD Review
When a new lifeguard moves onto his patch and instantly becomes a hero, champion Len struggles with jealousy and with a sexual attraction that threatens his identity.