TWITTER
A Latina chef falls in love with Japanese food in East Side Sushi Link - coming soon in the US.
Meryl Streep plays a prodigal mum in Ricki And The Flash Link
We take a look at southern gothic, twisted romance Buttercup Bill, out in the UK tomorrow Link
We take a look at Michealangelo Antonioni's will they, won't they off-kilter romance L'Eclisse Link
Follow us on Twitter.

NEW DVD HIGHLIGHTS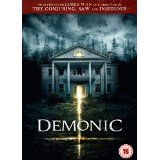 Demonic
DVD Review
In the aftermath of a horrific massacre where five college students were brutally murdered inside an abandoned home, Detective Mark Lewis and psychologist Dr. Elizabeth Klein question the lone survivor of a ghost-hunting excursion that seemingly went horribly wrong.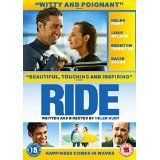 Ride
DVD Review
A frustrated mother trying to understand her drop-out son finds that her life changes when she learns to surf.