TWITTER
We chat to Logan Lerman and Sarah Gadon at the première of Indignation Link
Dolph Lundgren meets his pointy-toothed match in Shark Lake Link - out on DVD next Monday
James Schamus discusses the ideas behind Indignation Link
A production company has admitted some responsibility for an accident that could have killed Harrison Ford Link
Follow us on Twitter.

NEW DVD HIGHLIGHTS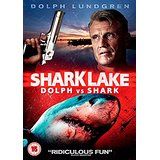 Shark Lake
DVD Review
Residents of a small town beside Lake Tahoe find themselves in fin-tastic trouble. Can Dolph Lundgren save them?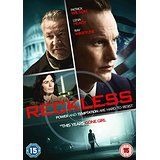 Reckless
DVD Review
A high flying lawyer develops a habit of using escort services, putting his marriage and career in danger.