TWITTER
Benicio Del Toro to receive Donostia Award for lifetime achievement at San Sebastian Film Festival Link #SSFF14
Mick Jagger is to attend the Deauville Festival of American Cinema with James Brown biopic Get On Up Link #Deauville2014
Castles In The Sky dramatises the development of radar Link - showing on BBC2 on Thursday.
We take a look at what's coming up at the Scottish Mental Health Arts and Film Festival here Link #smhaff2014
Follow us on Twitter.

NEW DVD HIGHLIGHTS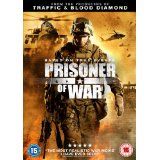 Prisoner Of War
DVD Review
A young US soldier posted to an Iraqi prison forms a forbidden friendship with a detainee.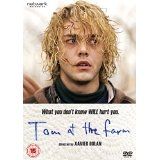 Tom At The Farm
DVD Review
A young man finds himself embroiled in a dangerous game of deception.