TWITTER
Fancy a film at London Film Festival and need some inspiration, our early coverage is here to help Link #LFF2015
Full line-up of London Film Festival announced Link #LFF2015
Occult horror Demonic, fresh from #Frightfest, will be out on DVD next week Link
George Miller: "You could have knocked me over with a feather!"; Mad Max wins FIPRESCI grand prix Link #63SSIFF
Follow us on Twitter.

NEW DVD HIGHLIGHTS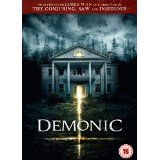 Demonic
DVD Review
In the aftermath of a horrific massacre where five college students were brutally murdered inside an abandoned home, Detective Mark Lewis and psychologist Dr. Elizabeth Klein question the lone survivor of a ghost-hunting excursion that seemingly went horribly wrong.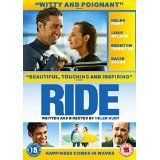 Ride
DVD Review
A frustrated mother trying to understand her drop-out son finds that her life changes when she learns to surf.