TWITTER
A Irish emigre to New York finds herself torn between two suitors and two countries in Brooklyn Link #NYFF2015
A Nightmare On Elm Street director Wes Craven has passed away Link
Wong Kar Wai's China: Through The Looking Glass exhibition has been extended Link
There's a vampire outbreak in the office in Bloodsucking Bastards Link - out in the US and on VOD next week. #FrightFest
Follow us on Twitter.

NEW DVD HIGHLIGHTS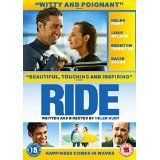 Ride
DVD Review
A frustrated mother trying to understand her drop-out son finds that her life changes when she learns to surf.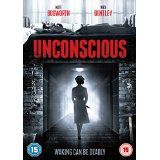 Unconscious
DVD Review
A man awakens with vague memories of a car accident and grows suspicious of the woman who says she is his wife.