TWITTER
Who will survive going Into The Storm Link (our reviewer made it out alive)
We check out the full line-up for this year's Deauville American Film Festival Link #Deauville2014
The Dog reveals the story of the man whose heist was fictionalised in Dog Day Afternoon Link in cinemas/VoD in the US now.
Remembering Robin Williams, we look back at The World According To Garp Link
Follow us on Twitter.

NEW DVD HIGHLIGHTS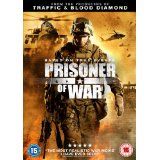 Prisoner Of War
DVD Review
A young US soldier posted to an Iraqi prison forms a forbidden friendship with a detainee.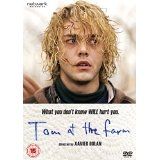 Tom At The Farm
DVD Review
A young man finds himself embroiled in a dangerous game of deception.