TWITTER
The early years of Jimi Hendrix's career are dramatised in Jimi: All Is By My Side Link
Family secrets are revealed in This Is Where I Leave You Link
Vanessa Lapa and Felix Breisach talk about their new film on Heinrich Himmler, The Decent One Link #ukjff
Criminals on the run encounter a mysterious island in Roger Corman's She Gods Of Shark Reef Link
Follow us on Twitter.

NEW DVD HIGHLIGHTS
Two Days, One Night
Blu-Ray Review
Sandra, a young woman assisted by her husband, has only one weekend to convince her colleagues to give up their bonuses so that she can keep her job.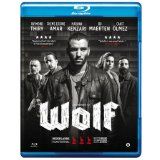 Wolf
Blu-Ray Review
A troubled young man is torn between a potential career as a kickboxer and a life of petty crime.