FILMS OUT THIS WEEK
It's a bad week for San Andreas as the big one hits, a young Maori man seeks revenge in The Bad Lands and a Dark Ages wanderer takes up the Sword Of Vengeance. A herdsman is threatened by fundamentalists in Timbuktu, Al Pacino plays an ageing rock star in Danny Collins, and family life turns nasty for The Goob. Meanwhile, a woman who has stolen someone else's blind date needs to Man Up, imagination is the key to Tomorrowland: A World Beyond, and a couple of personal trainers struggle to get their emotions in shape in Results. Love takes unexpected forms in Spring, skateboarding Iranian vampire western A Girl Walks Home Alone At Night offers dark romance, and Poltergeist 3D packs in the scares. Rapping Yakuza gangs go to war in Tokyo Tribe and there's a treat for kids of all ages with Moomins On The Riviera. All this, plus we still have reviews coming in from Cannes, and we're looking forward to Sheffield Doc/Fest.
TWITTER
The Lion's Mouth Opens follows Marianna Palka as she confronts her risk of Huntington's Disease Link #HDAwarenessMonth
Personal trainers struggle to get their emotions in shape in Results Link
A panel of film industry experts is being established to guide the Scottish Government Link
As we look forward to #Edfilmfest, here's something from the archive - Ewan McGregor on Last Days In Desert Link
Follow us on Twitter.

NEW DVD HIGHLIGHTS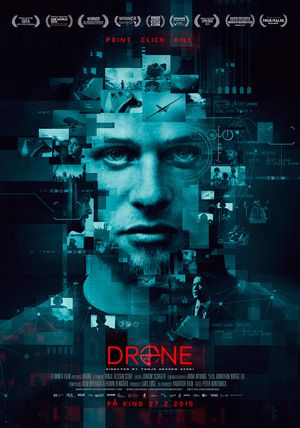 Drone
DVD Review
Documentary about the CIA's covert drone war in Pakistan.
Appropriate Behavior
DVD Review
A young New Yorker struggles to understand herself in the aftermath of a break-up.