TWITTER
There's wild, anarchic zombie action in #Frightfest favourite Wyrmwood Link - out next Friday.
A young architect discovers a clandestine burial in a lot belonging to his family in Obra Link #DA2015
We take a look at Raúl Perrone's abstract fairy tale Favula, which played at the D'A Festival last week Link #DA2015
Reality and fantasy lose their borders for a woman living alone in The Mysterious Death Of Pérola Link #DA2015
Follow us on Twitter.

NEW DVD HIGHLIGHTS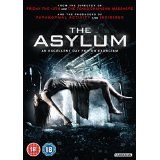 The Asylum
DVD Review
Six teenagers partying in an abandoned building find themselves in trouble after experimenting with the supernatural.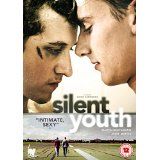 Silent Youth
DVD Review
Two young men adrift in Berlin experience a mutual attraction, but neither is sure how to respond to it.
The Fire is among films showing at Barcelona's auteur festival D'A - read about the films screening here. Plus we're still bringing you reviews fromTribeca Film Festival in New York.