TWITTER
Just as a reminder that not all old horror films are classics, here's The Lair Of The White Worm Link
We review silent classic The Cabinet Of Dr Caligari Link - rereleased in the UK today.
RT @Film_London: Head to the Romanian Cultural Centre at 6pm today for a free screening of Isidore Isou's Venom and Eternity. http://t.co/f…
A teenager faces life or death choices in If I Stay Link out in the UK today.
Follow us on Twitter.

NEW DVD HIGHLIGHTS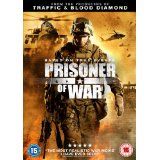 Prisoner Of War
DVD Review
A young US soldier posted to an Iraqi prison forms a forbidden friendship with a detainee.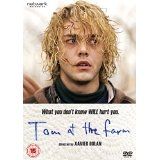 Tom At The Farm
DVD Review
A young man finds himself embroiled in a dangerous game of deception.