TWITTER
A comic book artist, a filmmaker and a novelist find their lives intersecting in Zoom Link
A man is revived 70 years after entering cryogenic suspension in Realive Link #Frightfest
Tentacles and terror come from beneath the sea in The Creature Below Link #FrightFest
Adam Levins talks about Population Zero, documentary making and how to get away with murder Link #FrightFest
Follow us on Twitter.

NEW DVD HIGHLIGHTS
Sid And Nancy
Blu-Ray Review
Biopic focusing on the last few months of The Sex Pistols' Sid Vicious and his girlfriend Nancy Spungen.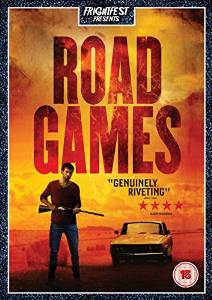 Road Games
DVD Review
Two strangers travelling together in rural France find themselves in a dangerous situation after agreeing to stay in an older couple's mansion.
We're bringing you all the latest from the Horror Channel's first FrightFest.