TWITTER
Eco-terrorism comes under the spotlight in Kelly Reichardt's Night Moves, out this week Link
Maureen O'Hara, Hayao Miyazaki among those to receive honorary Oscars, full story Link
Just as a reminder that not all old horror films are classics, here's The Lair Of The White Worm Link
We review silent classic The Cabinet Of Dr Caligari Link - rereleased in the UK today.
Follow us on Twitter.

NEW DVD HIGHLIGHTS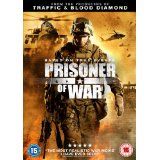 Prisoner Of War
DVD Review
A young US soldier posted to an Iraqi prison forms a forbidden friendship with a detainee.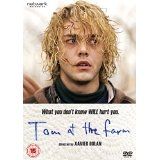 Tom At The Farm
DVD Review
A young man finds himself embroiled in a dangerous game of deception.