TWITTER
The story of Scottish workers who acted in solidarity with Chileans against Pinochet is told in short Nae Pasaran Link
Documentary The Armor Of Light follows a top evangelical minister as he tries to advocate gun control Link #TFF2015
Three survivors in a world full of zombies struggle to deal with being alive in What's Left Of Us Link - out on DVD soon.
Two women's relationship is stretched to breaking point on a lakeside retreat in Queen Of Earth Link #DA2015
Follow us on Twitter.

NEW DVD HIGHLIGHTS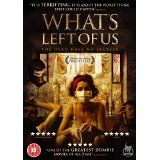 What's Left Of Us
DVD Review
Three bored survivors of a zombie apocalypse adopt one of the undead as a pet, with dangerous consequences.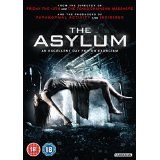 The Asylum
DVD Review
Six teenagers partying in an abandoned building find themselves in trouble after experimenting with the supernatural.
The Fire was among the prize winners Barcelona's D'A Festival - read about the films screening here. Plus we're still bringing you reviews fromTribeca Film Festival in New York.