TWITTER
Warriors struggle to protect a royal baby in bloody Norwegian Medieval action film The Last King Link - on DVD Monday
Babak Anvari talks about inspiration, the djinn myth and the trouble with dolls Link in Under The Shadow, out tomorrow.
Jim Jarmusch is to present Gimme Danger and Paterson at the New York Film Festival Link #NYFF #NYFF54
Disaster looms on an oil rig in Deepwater Horizon Link out in the UK today.
Follow us on Twitter.

NEW DVD HIGHLIGHTS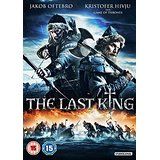 The Last King
DVD Review
Medieval epic about 13th Century civil war in Norway.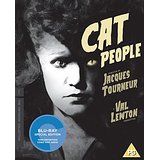 Cat People
Blu-Ray Review
A woman fears consummating her marriage because of an ancient curse that says she will turn into a cat and devour the man she loves.