FILMS OUT THIS WEEK
A reign of terror gves way to farce this week in The Death Of Stalin, teenagers go to a music festival in Access All Areas and hikers enter dark territory in The Ritual. There's an unconventional love story in documentary Dina, ME sufferers talk about their experiences in Unrest and you can enjoy BBC nature film on the big screen in Earth: One Amazing Day. Teenage ninjas set out to save their city in The Lego Ninjago Movie, the truth about a deadbeat dad becomes clear to a Boy and family is complicated in The Meyerowitz Stories (New And Selected) - see our interviews with star Dustin Hoffman and director Noah Baumbach. A mother cracks under the strain and turns into an alsatian in Bitch, young men make a foolish decision in Double Date, and a group of slightly older ones find trouble in the woods in The Ritual. Away from the horror, Van Gogh gets the rotoscoping treatment in Loving Vincent. Documentary School Life captures children in their formative years - we spoke to directors Neasa Ní Chianáin and David Rane. Meanwhile, there are re-releases for horror classic Hellraiser - see our interview with special effects creator Stuart Conran - and Alfred Hitchcock's North By Northwest. All this, plus we're bringing you coverage of the Scottish Mental Health Arts Festival, the London East Asia Film Festival, the London Korean Film Festival and the Cambridge Film Festival.
TWITTER
An author's life is captured by her nephew in documentary Joan Didion: The Center Will Not Hold Link #nyff
French Film Festival UK announces line-up Link, you can read early coverage here Link #lefrenchfilmfes
"I learned something about my self determination" - Isabelle Huppert on Mrs Hyde Link #nyff
A former child soldier tries to return to civilian life in Uganda in No Place For A Rebel Link #smhaf
Follow us on Twitter.

NEW DVD HIGHLIGHTS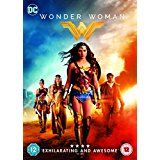 Wonder Woman
DVD Review
An Amazon princess ventures into the outside world to try and end a war.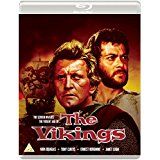 The Vikings
Blu-Ray Review
A slave ignorant of his Viking heritage challenges a powerful Viking lord after falling in love with the English princess he intends to marry.