FILMS OUT THIS WEEK
There's wild weather this week in Into The Storm, an ordinary woman gains superpowers in Lucy, a wannabe gagster falls foul of The Guvnors and Marion Cotillard has just Two Days, One Night to save her job. Simon Pegg returns in Hector And The Search for Happiness while brother takes on brother in Blood Ties, neo-noir Sin City: A Dame To Kill For dishes out violence, The Rover pursues a gang of car thieves across the outback and God Help The Girl sees an anorexic teen dreaming of stardom. The Expendables 3 sees the old mercenary unit back in action, teens in trouble realise We Gotta Get Out Of This Place and a friendship might turn into love in What If. Meanwhile, the hero of The Unbeatables goes on an adventure with table football characters, and there's a re-release for Jim Jarmusch's Down By Law, while documentary Dinosaur 13 reveals the legal battles over fossil rights. All this, plus we still have reviews coming in from Film4 Frightfest.
TWITTER
Tallinn Black Nights Film Festival gets international competition boost from producers' association FIAPF Link
20,000 Days On Earth provides an intimate portrait of Nick Cave Link
Continuing our focus on classic horror, we look back on the original The Omen Link
A woman with multiple personalities undergoes experimental treatment in The Scribbler Link - out soon in the US and on VOD
Follow us on Twitter.

NEW DVD HIGHLIGHTS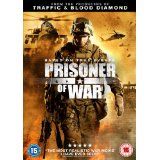 Prisoner Of War
DVD Review
A young US soldier posted to an Iraqi prison forms a forbidden friendship with a detainee.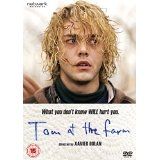 Tom At The Farm
DVD Review
A young man finds himself embroiled in a dangerous game of deception.