TWITTER
Richard Gere plays a man coping with homelessness in Time Out Of Mind Link #kviff2015
Andrew Haigh's 45 Years among 10 films vying for Lux Prize Link #kviff2015
He's back. It's Terminator Genisys Link
We take a second look at Chuck Norris Vs Communism Link #edfilmfest
Follow us on Twitter.

NEW DVD HIGHLIGHTS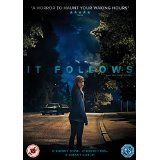 It Follows
DVD Review
A teenager finds herself having strange visions and becomes convinced that something dangerous is following her.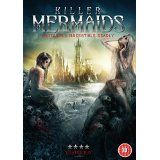 Killer Mermaids
DVD Review
Young tourists who visit an abandoned fort once used by the Nazis encounter a seductive and deadly mythical creature.