TWITTER
A bit of something for the archive. Around The Pink House Link showing at the Safar Film Festival @ArabBritishCent #Safar
A preview of what's coming up at the London Spanish Film Festival Link #LSFFest @LSFFest
And here's a second opinion on Finding Fela! Link
Here's a look at Alex Gibney documentary Finding Fela! Link
Follow us on Twitter.

NEW DVD HIGHLIGHTS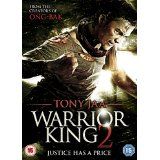 Warrior King 2
DVD Review
Kham finds himself the chief suspect in a murder.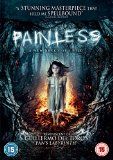 Painless
DVD Review
Gothic horror entwining the story in 1930s Catalonia of a group of children who cannot feel pain, with a man searching for his biological parents in the present day.