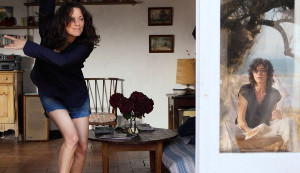 Ismael's Ghosts will open the festival
Cannes Film Festival notches up its 70th year in 2017. The festival runs from May 17 to 28. It will open with Arnaud Desplechin's Ismael's Ghosts. We'll be bringing you coverage throughout the festival.
View Films by Strand:
View previous years coverage of the Cannes Film Festival festival:
Cannes Latest Reviews

Wind River
An FBI agent teams with the town's veteran game tracker to investigate a murder that occurred on a Native American reservation.

Patti Cake$
A New Jersey kid dreams of making it as a rapper.
Cannes Film Festival News