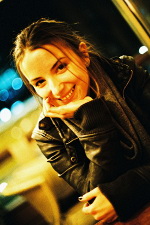 Tara Karajica is a Belgrade-based film critic and journalist. Her writing has appeared in SydneysBuzz, Indiewire, Screen International, Variety, Festivalists and The Film Prospector, among many other media outlets. She was a participant of the 2013 Locarno Critics Academy, the 2016 Berlinale Talents - Talent Press and a number of other film criticism workshops. Tara is a film programmer at the World of Film International Festival in Glasgow, a board member of NISI MASA and the Serbian correspondent for Film New Europe. She is also a member of the Online Film Critics Society and the Women Film Critics Circle as well as the recipient of the 2014 Best Critic Award at the Altcine Action! Film Festival. In September 2016, she founded Yellow Bread, a magazine dedicated entirely to short film.
Latest Film Reviews

Seven Days
Can a couple stay in control of their whirlwind romance?

Queen Of Spades
A fading opera diva tries to stage one final triumph.
Share this with others on...